"Very Ill-mannered and arrogant" OAP Krystn Enem calls out Burna Boy on Twitter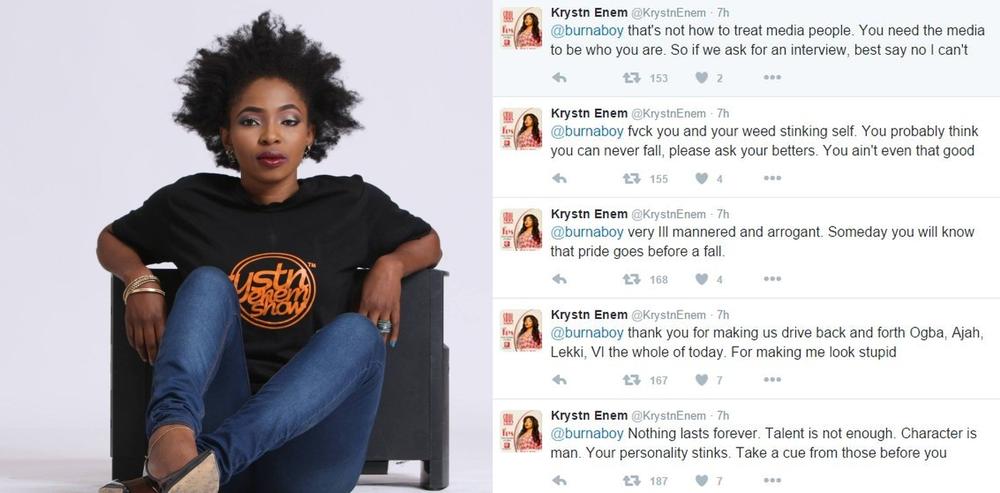 According to OAP and TV personality Krystn Enem, Burna Boy gave her the runaround yesterday after promising to be on her show only for him to flak out for flimsy reasons.
She went off on the music star on Twitter. See her tweets below.