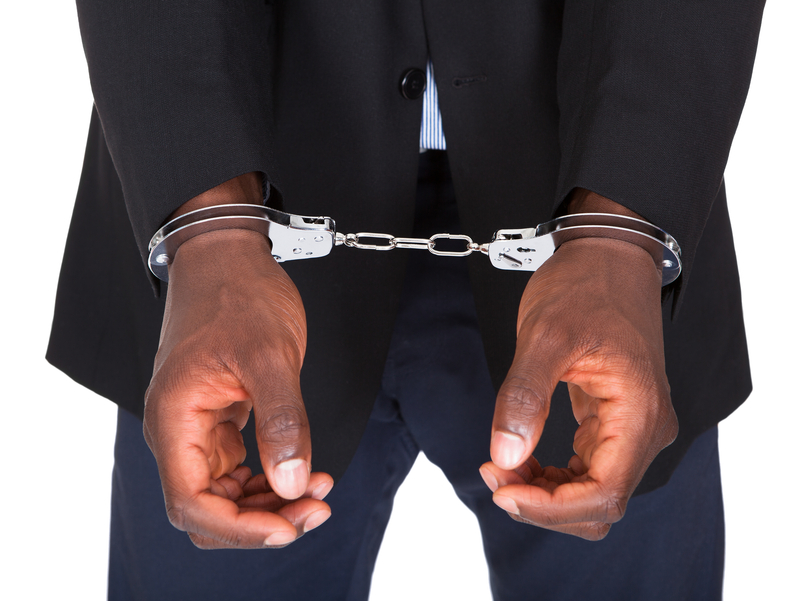 Prophet Oluwaseyi Idowu, the General  Overseer of Victorious Sacred Solemn Healing and Deliverance Ministry has almost brought a family to ruin as he allegedly got two sisters pregnant, and tried to sell their parents' house, where he started staying when he couldn't pay his own rent.
On the pregnancies, The Nation reports,
"Months later, the pastor said he wanted to marry my 20-year-old sister, a virgin, who just graduated from secondary school. We never knew he had been sleeping with her for months before then. Recently, we found out that he also impregnated my 25-year-old sister who has been indoors for the past nine months."

An officer at Oko-Oba Police Station said:
"This is not an issue of rape; the two impregnated sisters could have resisted or lodge a complaint against the pastor; it was when they got pregnant that a complaint was sent to us and we intervened. But even if Pastor Idowu is charged to court now; it's useless because the girls were not raped. However, the neighbours and residents at Ogunsola Close are claiming the pastor used charm to sleep with them, and that is not an issue to be resolved in the court."
The pastor also tried to illegally sell the girls' parents' house. They offered him free accommodation when he had rent problems in Agege.
The Nation learnt that the pastor was invited to set up his church and manage a flat in the sisters' father's compound when he had accommodation problems in Agege.

Their brother said: "I and my brothers bought my father a two-storey building in Ogunsola close, Abule-Egba and at that time, Pastor Oluwaseyi had rent issues. My father allowed him to set up his church in his compound and also manage a flat. We never knew that was the beginning of our problems.

"The pastor held several vigils to create awareness and public attention. As time went on, he invited people to stay in the church and from the church they moved into the main house. Occupants left the house for the pastor's people to move in and they lived there without paying a kobo.
After they went to the police about the pregnancies, they now found out he was trying to sell their house.
"I called my elder brother who told me to report the case to the police. It was at the police station we found out that he intended to sell our building to build a new church elsewhere."
A lot of the church members have vowed never to return.
Source: The Nation | Photo Credit: Dreamstime.com