Girl on ??! Vimbai Mutinhiri sizzles in Denaki Lingerie for ZAZAII's #InfluencerSeries
TV girl Vimbai Mutinhiri is the latest star to join ZAZAII's #InfluencerSeries!
For this spread, fashion retail store, ZAZAII works with Denaki Lingerie to create a sizzling feature. Vimbai is photographed in sexy lingerie as she strikes sultry poses.
The ZAZAII Influencer Series campaign spotlights digital influencers in the media, entertainment, fashion, music and publishing verticals with thematic shoots and Q&As aimed at giving insights into the way pop culture is shaped on the continent.
Speaking on its collaboration with ZAZAII in this edition, Eki Eguavoen of Denaki Lingerie said, "We know that whether the goal is to feel sexy or to simply complete an outfit, lingerie is a necessity in every girl's wardrobe. Even though most people don't see it, if you're like us, you're as particular about your underpinnings as you are about your clothing. Fortunately, Miss Vimbai, the Zimbabwean beauty shows us just how fabulous our lingerie can be in this shoot for the #ZAZAIIInfluencerSeries."
See more photos below.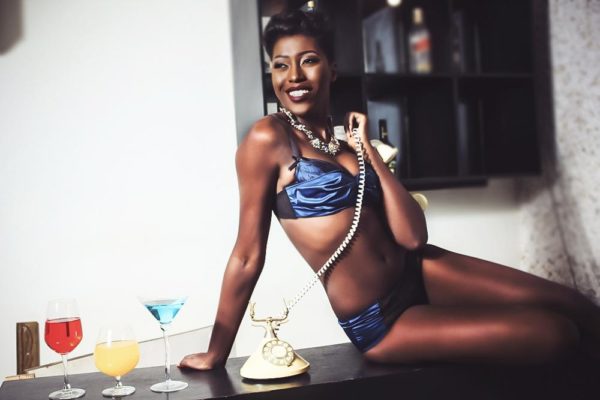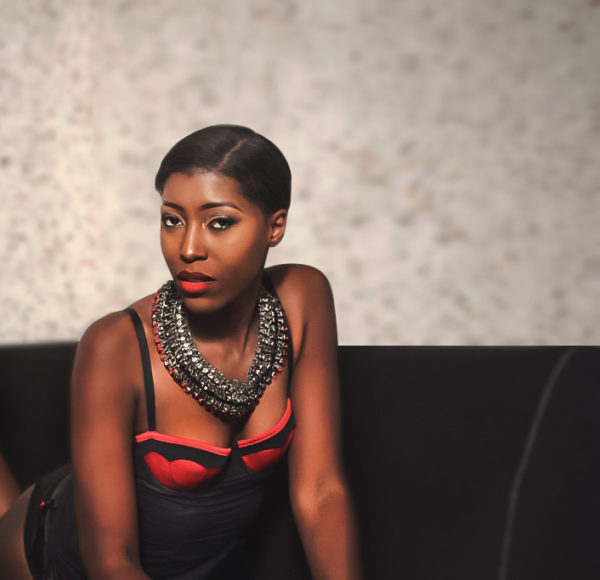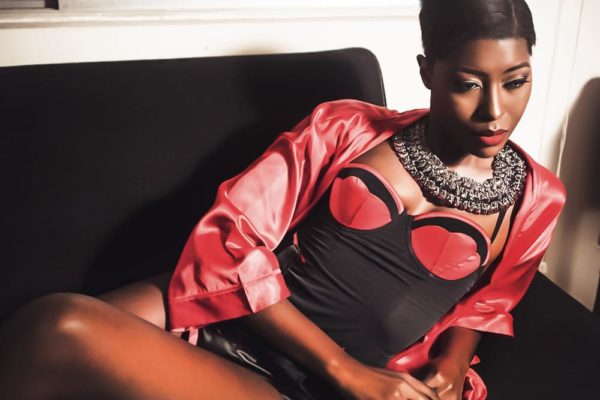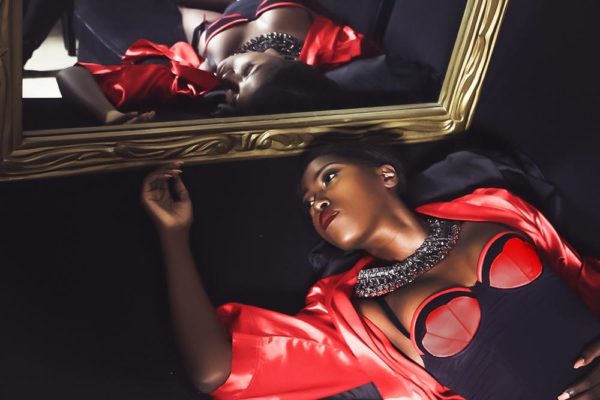 Credits:
Subject: Vimbai Mutinhiri
Photography: Akinlolu Osibanjo
Styling: The Advisory at ZAZAII
Jewelry: Le Reve Pieces
Lingerie: Denaki Lingerie
***
See the Q&A below.
What was your favourite part about this shoot? Were you worried about how it would be received? I started my career as a model in Cape Town, South Africa – so my favorite part of the shoot was definitely channeling the inner model in me from those days. I wasn't worried at all about the reception because I knew the shoot would be done tastefully, and would be artistic rather than provocative.
This season of love, what's your message for the married, dating and single ladies? I would say – always choose to be around people who make you feel easy to love. The biggest spirit killer is being in a relationship or being around people who don't make you feel confident to be who you are. So many people are carrying secret grudges and resentment towards their partners for this, so I say teach people how to love you just as you are.
What do you do to get ready for a date? I always take a bubble bath and listen to Beyoncé! Lol. This gives me such a great confidence boost.
Is it scary for you to decide on what to wear when everyone (and their cousin's aunt's sister) has an instant opinion? Not anymore. I have finally learnt to dress for me, and as long as I like how I look and I feel good then I'm quite happy to either ignore or block your opinion. I never asked for it anyway 🙂
What went through your head when they asked you to be part of the #ZAZAII InfluencerSeries campaign? I was beyond excited! I love what the brand stands for – strong, independent women who are building legacies. A platform to celebrate fabulous and successful women is something right up my alley so it was a no brainer, I said YAAAAASSSSSS!
Do you ever get influenced by the costumes on set for your day to day wardrobe? To be honest, this just started happening recently. As an Executive Producer, I seldom had time to even take a second look at my outfits. But this year is all about me, and being true to myself and being careful with how I present myself – and that includes the on screen image that I portray. I've started putting more care and more personal identity into my looks – and These days I end up buying them all!
What made you want to be in media? Tell us more about your role and your company? I have always been an expressive person and a creative person. I have always been passionate about telling stories, and I stumbled across TV and fell in love with it. It so happened that I was also great at it! Once I got involved as a personality, I became intrigued by the business side of television. This led to me opening a production company that's responsible for over 100 hours of TV a month across Africa, and we are now branching into the UK and the U.S. My company makes epic TV and I drive the creative vision and business development.
Best career advice you've ever received? Stoop to conquer. You always have to pick your battles carefully and know when to play dumb and when to be outspoken.
Big new projects? My biggest project for the year is my new travel show called Miss Vimbai Travels which will be premiering this year globally!
What do you enjoy most about filming Star Gist? The gist of course! I love the freedom of expression and banter on the show, I get to be playful, quirky and even a little bit shady sometimes.
From your instagram, we've seen some pretty interesting shoots from travel around the continent. They are pretty spectacular! Did you find being out of your comfort zone challenging? It's always challenging being out of one's comfort zone, but it is the greatest place to grow and learn so I always position myself right there! I've gotten used to doing things that are out of the norm – and I love how satisfying it is to do something new and overcome it.
Who are the stylish women who inspire you? Definitely Ciara!! I love her to bits – she transitions from glam to tomboy so effortlessly. My kind of girl.
Can you tell us about your most recent fashion purchase or discovery? My most recent fashion discovery is Sisiano! I am living for his fringed pieces right now. I've also purchased them.
Is there something you haven't done in your career yet that you would like to explore There are so many things that I would still like to explore! But I never speak about things until they are in motion, so you'll have to watch this space!