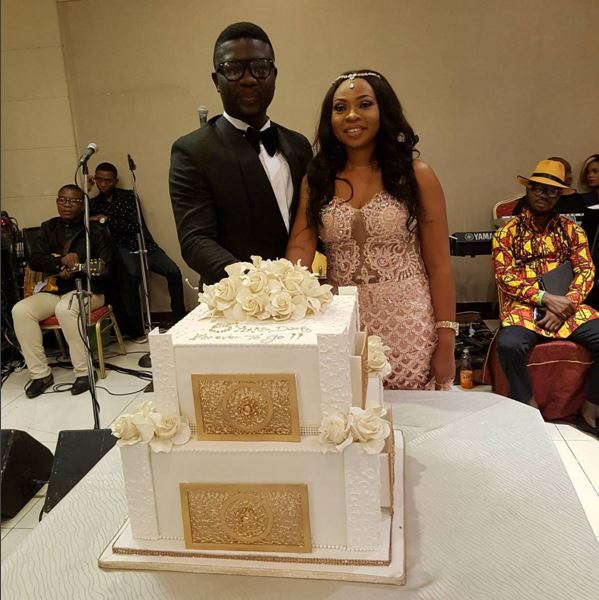 Comedian Seyilaw and his wife Stacy celebrated their 5th year anniversary on Sunday and he has been full of praises for his wife all weekend.
The couple also had a renewal of vows service with close friends and family in attendance. The couple have been through ups and downs during the last 5 years including the heartbreaking loss of their baby at birth in 2015.
Seyi was full of praises for Stacy who friends tell us has been a pillar of support to her husband. On the other side, Seyi has also been described as a dedicated and loving husband.
Talking about his wife, Seyilaw wrote:
I looked into your eyes several times, but the burning desire never ends.
Your beauty is not of the outward, but within.
Your strength is in accommodating without complaints.
You are an epitome of Amazement.
A creation of Excellence,
The definition of Greatness,
And a Heart Of Pure Gold.
Love You.
Our love is renewed, 
And anointing refreshed. 
The ring has no end, 
So shall our joy and love be.
See the photos from the renewal below.