BN Pick Your Fave: Seyi Shay & Imanse in Weizdhurm Franklyn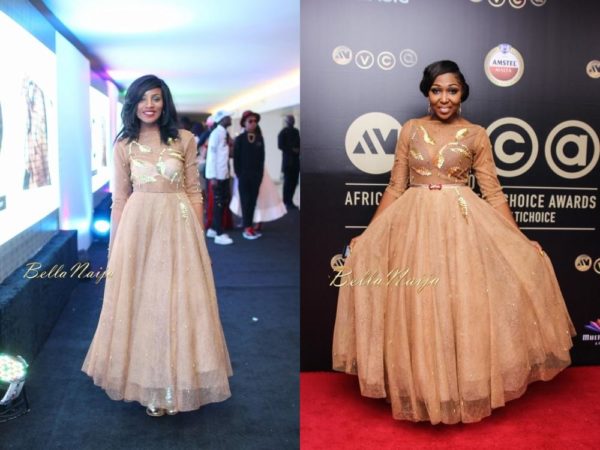 Hi BN Style lovers,
Let's kick off our Monday with a stylish edition of our BN Pick Your Fave. Today we have two music divas Imanse and Seyi Shay both rocking the trendy and unique Nigerian brand Weizdhurm Franklyn.
The piece is a nude floor length dress that features a sheer blouse and gold detailing.
Seyi Shay rocked the outfit in 2015 for the Music Meets Runway event and she kept her overall look simple and even opted out of heels, choosing instead a pair of metallic gold oxfords.
Imanse rocked the outfit for the 2016 AMVCAs and she amped the outfit with a slim belt.
Which look is your fave?