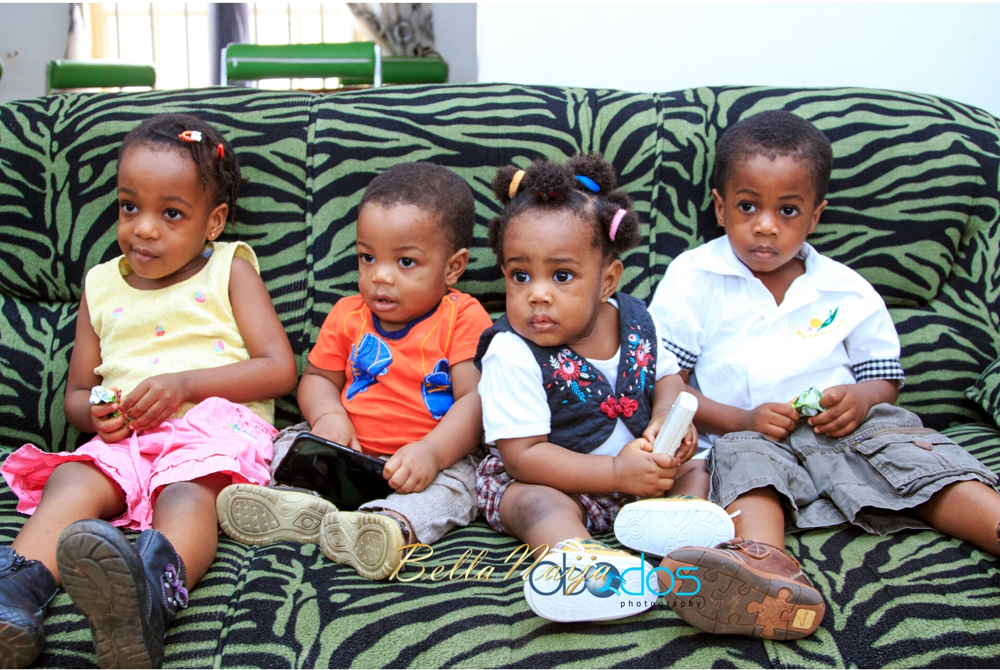 BellaNaijarians – the Uzoigwe family is blessed with not just one, but two sets of twins, and get this, they are both boy and girl twins!
So that's double twins, double boys, double girls, double blessings!
The twins' father, Onyedikachi had this to say "it's a testimony, so if publishing it on your website will bring more glory to God's name, then we are happy to share 🙂 "
~ Photography: Obodos Photography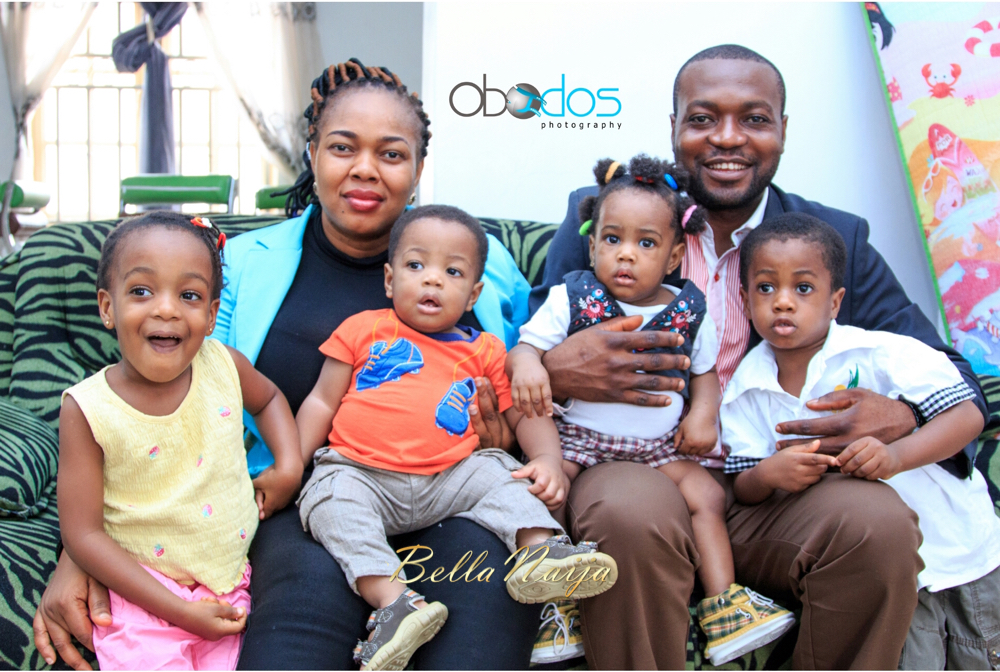 He said twins run in his family, but they do not end up having multiple births themselves.
"Yes twins do exist in Uzoigwe family but none of the real twins in the family got the blessing of having twins."
The first set of twins are 3 years, 5 months old. The boy's name is Chidubem Famous, and the girl's name is Chidera Fortune. (Fame and Fortune) 🙂
While the younger twins are Kosisochukwu Andy, the boy, and Kamsiyochukwu Ashbel, the girl, who are 11 months old.
Photography: Obodos Photography