Exclusive: "I Want to be a Pan-African Brand" – Victoria Kimani on her Music, Handling Haters & Being Compared to Lady Gaga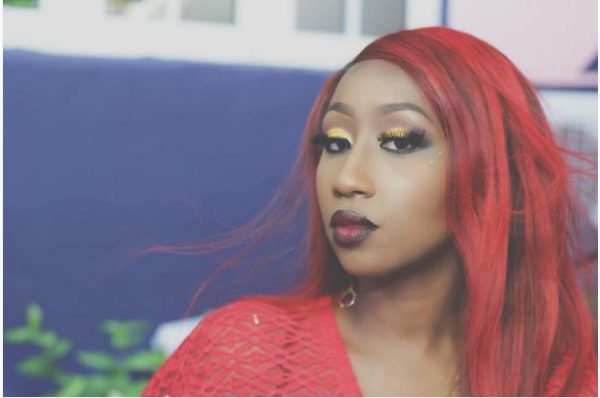 Victoria Kimani describes herself as 'just a Kenyan Girl with global dreams'.
With the works she's been putting in, it appears her plans for global domination may be closer than you think. BellaNaija caught up with her at #GidiFest2016 and she talked about her new song "All The Way", similarities between her and Lady Gaga and more.
See below.
On sampling Angelique Kidjo on her recent track 'All The Way' feat. Khuli Chana: "Angelique's song 'Wombolombo' was a song I grew up listening too even though I never understood the language. So when I came to Nigeria, I played the song to one of my friends who speaks Yoruba and he was like 'Yo! This language sounds like Yoruba but it's not. It sounds like something from Benin Republic since we have some Yoruba speakers there.' I was very inspired by that because in Kenya when I released my song 'Show' which was produced by Tekno, people were wondering why I was speaking in Pidgin English as some Africans consider it strange when an artiste from one country speaks the lingo of another country. At that time, I was crucified for doing it. But now, everybody is doing it. I'm all about mixing culture from different African cultures. When I joined Chocolate City, I made it known that I wanted to be a Pan African brand. Which means my music is not going to be limited to just Kenya. I can move round and do my stuff. I was recently in South Africa and I'm exploring their music industry. I'm working on releasing my album in South Africa, Kenya and Nigeria as well. The album should be done later this year.
On who she's worked with on the album: "I have Tekno, Khuli Chana and DJ Maphorisa on it. Those are the names I can reveal for now. Just keep it in mind that its going to be an international album".
On similarities between her and Lady Gaga: Well, this is actually the first time I'm hearing this. I've heard Nicki Minaj, I've heard Beyoncé. You know, we all hear this things and truth be told, we all draw inspiration from the same things and it doesn't mean that we are replicating something. Like for example, this Lady Gaga thing is a very dramatic comparison to Victoria Kimani because I don't wear 'Meat Dresses', I'm not in costume 24/7, I wear sexy clothes! Lady Gaga is an amazing artiste; she's a huge person to be compared too. It's an honour, but I do not see my brand in that way. But it's cool though. Anyone who studies me would know that we are two different artistes. I always encourage people to study who they are criticising or otherwise just stop.
On people not understanding her sound: To these kinds of people, I'd say open your minds and your ears. You may be dancing to a Victoria Kimani song and not even realise it. So if you want to know what I'm doing, I have no qualms introducing myself a thousand times. There are a lot of people in the world that I'd like to spread my music to. That's why I'm working on my album right now so people will have a better understanding of who I am musically. So to those people, I'd say open your eyes, see the work I do in my hometown of Kenya, see the work I do when I come to Lagos, see what I do in South Africa or the U.K or back in L.A. it's been amazing the things I've been able to accomplish. The thing is, it's hard for someone in Kenya to know of my moves in Nigeria and for someone in Nigeria to do the same.