Get the Scoop on a Brand New Podcast "The Top 12 Countdown with Cobhams Asuquo" + an Exclusive Interview
Super producer/musician Cobhams Asuquo has added OAP to his already long list of titles. The multi-talented entertainer has launched his new weekly podcast series titled "The Top 12 Countdown With Cobhams Asuquo".
This digital radio show counts down the hottest African/Nigerian songs that Cobhams thinks the Nigerian audience should be listening to.
The podcast promises to be a very interactive one as it will include skits, quizzes and prize giveaways.
Meanwhile read his exclusive interview with BN's Abisola Alawode below:
On what led to the idea behind the podcast: I've always been a radio kid, I loved chart shows especially. From American Top 40, to Rick Dees, to Tom Joiners to The Countdown with Walter Love and even our very own Top of the Pops with Olisa Adibua. I enjoyed the variety – the almost magazine style flavour they would bring to their show, and they were the highlights of my weekends as a child seeing I did not like sports on TV or Radio. Now while there are a number of great count down shows presently, I feel the need to create something a bit more light hearted, with wit and humour that is reminiscent of the old countdown shows I used to enjoy. I feel like I'm not the only one in my boat and there are people like me who look forward to the same nostalgic experience and even new comers who wouldn't mind a taste of the old goodness. Also, for someone who enjoys music as much as I do, I see myself as a music curator of some sort. And there are so many great Nigerian songs worthy of special note that oftentimes get lost in the crowd. This is my own little way of recognizing them and the hard work these artists put in to making their songs exceptional.
On his new OAP persona: Firstly, radio has always been my thing. I had a brief spell with Radio 93.7 as an OAP in the early 2000s so it's not so much venturing into something new as it is me in my element. Are there other sides to me? Yes there are many sides to me but I will reveal them in time. I have to say though that they are all connected and they all work for the common good of the great message which is the message of possibilities, hope, love and beauty in imperfection.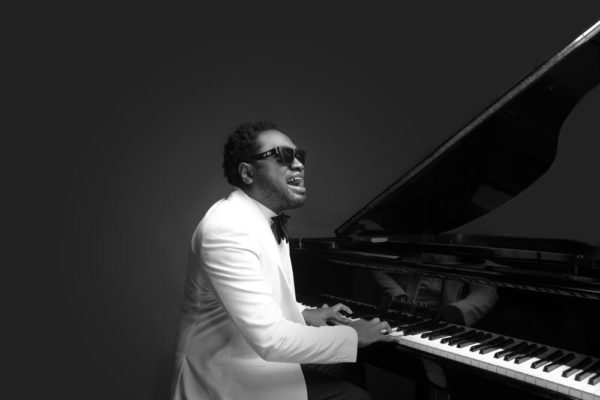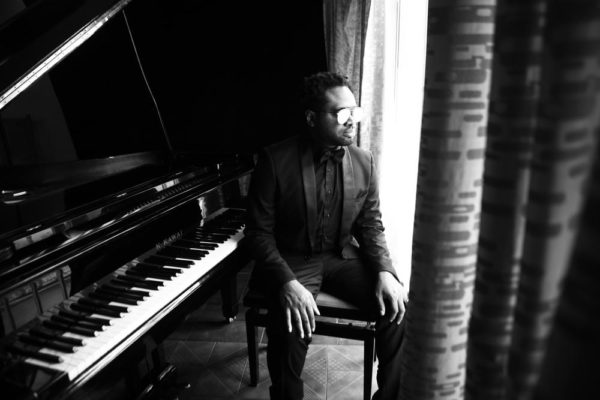 On the acceptance of the Nigerian sound internationally:  We're growing, we're definitely growing and that's a good thing, but there is always room for improvement. Even more importantly there is room for variety as we should not be confined to one particular type of sound no matter how great it is. I think as artist we should not be afraid to venture out because there is a need to satisfy the different palates out there."
On musicians he is currently feeling: Not to discredit the popular Afrobeat which I quite enjoy when I listen to it, I think it has always been a matter of time before Nigerians will start to ask for more. I think the need for variety is a major reason why some people now appreciate alternative music. Besides, music is an art form and some people are daring enough to put just a bit more thought into creating a work of art that is beautiful and not just for the clubs. I'm currently feeling a number of musicians, I won't call them alternative musicians though because that label even with all good intentions does more harm than good to their market value in our mass market scheme of things but I'm definitely feeling Simi, Bez, Adekunle Gold, Aramide, Brymo, and Johnny Drille.
Photo Shoot Credit:
Stylist: Jekwu The Stylist
Photography: Aham Ibeleme