It seems like imitation is a hot topic, and not in Nigeria alone – click here if you missed today's Insta-drama!
It's definitely something the international fashion community is always talking about.
A few weeks ago, Italian luxury shoe designer Edgardo Osorio of Aquazzura posted on Instagram saying Ivanka Trump had copied his Wild Thing Fringe Suede Sandals from his Spring Summer 2015 collection as her Hettie Suede Stiletto Sandals with a collage of both shoes side by side.
It's no secret that most affordable designers copy the luxury brands when creating collections. In fashion I believe it's called the 'trickle down' effect while the reverse is known as the 'bubble up' effect, when high end designers copy what they see on the streets and turn it into luxury fashion. I'll do a post on that soon – look out for it!
NYC Fashion blogger Esther Santer of Louboutins & Love wore Ivanka's copy in a recent post of hers and shared on Instagram, Ivanka also reposted.
Have a look at Both Shoes & What They Cost: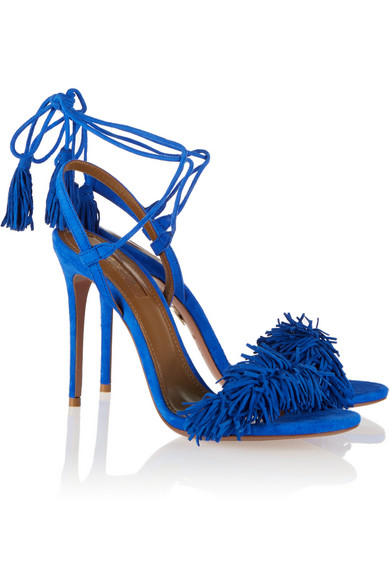 Aquazzura's Wild Thing sandals retail for $785 on Net-A-Porter. It comes in red as well.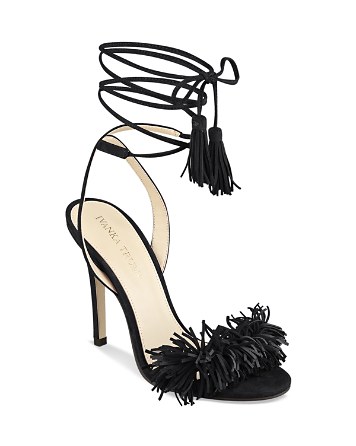 Ivanka Trump's Hettie sandals retail for $145 on Bloomingdales. It also comes in beige.
What do you think, can you spot the difference or are they too similar?
Credits: Aquazzura | @aquazzura,  Bloomingdales, Net-A-Porter, Louboutins & Love, Instagram