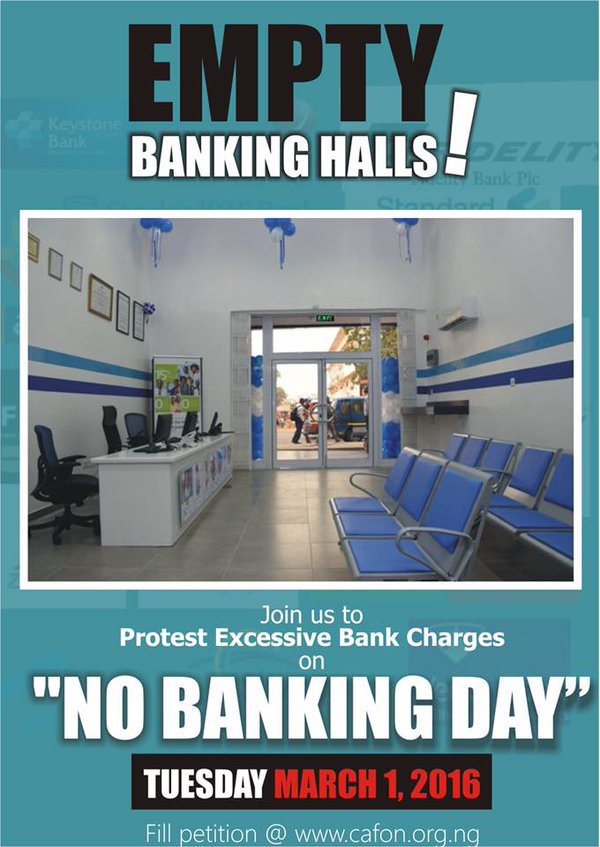 Card Maintenance Fee, Token Fee, SMS Charges and the list goes on.
Nigerians are protesting excessive bank charges and mediocre service today with #NoBankingDay.
The hashtag is now trending on Twitter and other social media with many vowing not to complete any bank transactions today as well as sharing stories of bad bank service.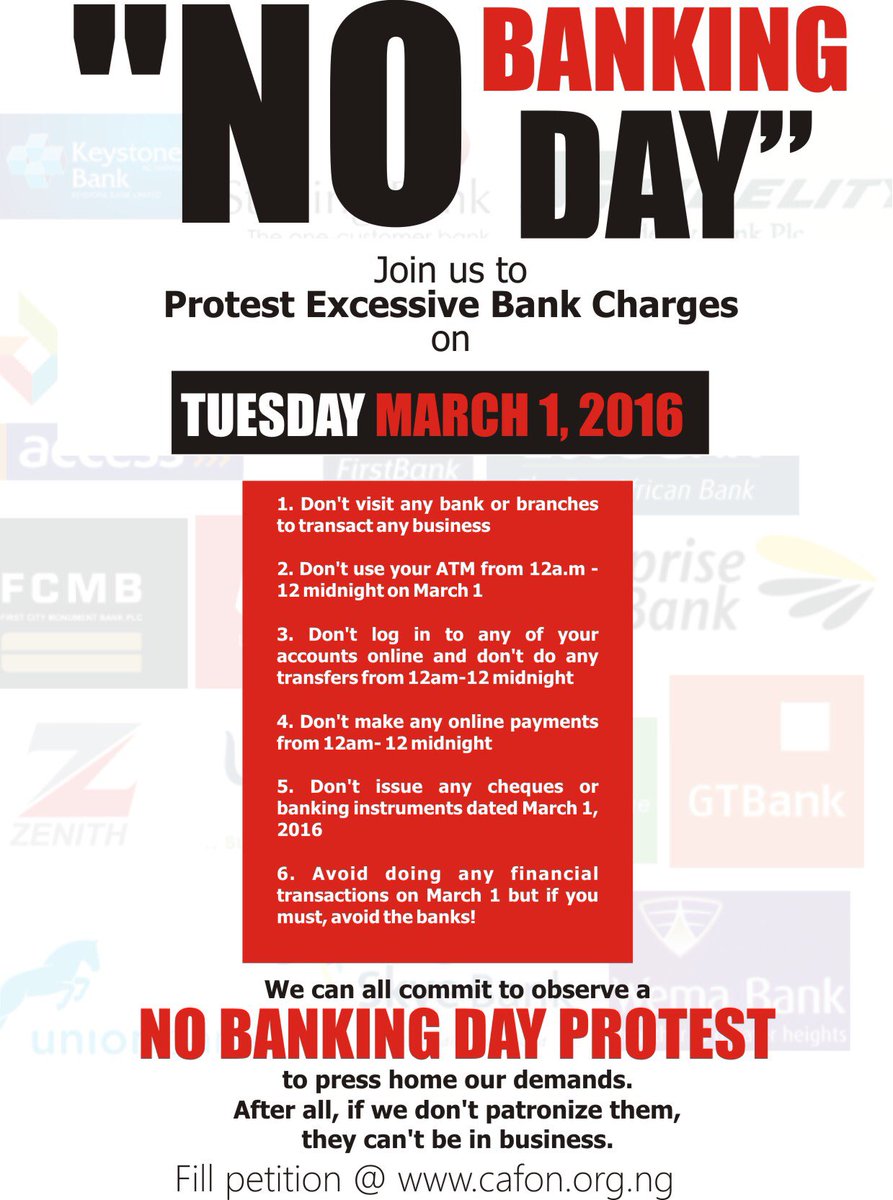 I was charged 3 times for the card maintenance in which they are yet to refund ….#NoBankingDay https://t.co/WRpvavUNmp

— hAYwHY (@Awhy001) March 1, 2016
Naija banks won't give u loan or interest all they do is to make money on you #NoBankingDay Nigeria

— mummy123 (@aderonke_osahon) March 1, 2016
Ooo i just noticed my dear bank charged me #5,000 for legal fee….aaaa #NoBankingDay

— Toba Adeyeye (@OtunbaToba) March 1, 2016