Shirley Frimpong-Manso's Political Series "Shampaign" starring Blossom Chukwujekwu, Joselyn Dumas & More is a Must Watch!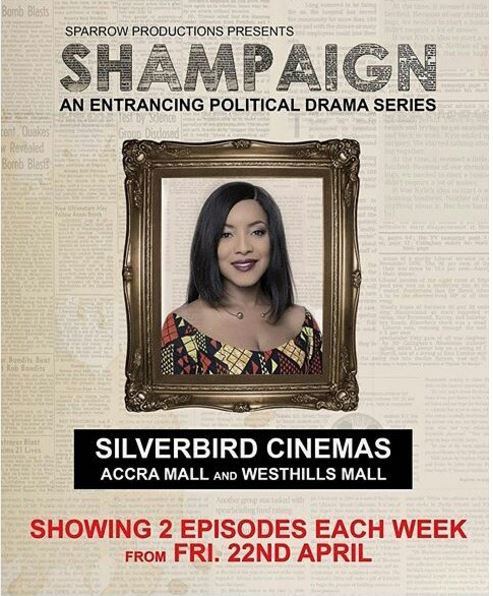 We love how the African movie industry is merging into one big amazing work of art.
The latest series that we are sure we'll be hooked on when it premiere is Shirley Frimpong-Manso's political drama series "Shampaign".
"Shampaign" follows the unruly lives of a young political campaign team who work tirelessly to make political history by getting a single mother elected as the first female President of the Country while dealing with their own personal demons.
The series has an eclectic mix of people including Blossom Chukwujekwu, Joselyn Dumas, John Dumelo, Jot Agyeman, Nana Aba Anamoah, Fred Amugi, Zynnell Zuh, Akorfa Adjeani-Asiedu, Anima Amisa Amoah and more.
Watch the trailer below.
The series is set to kick off in April 2016.
See some character posters below.