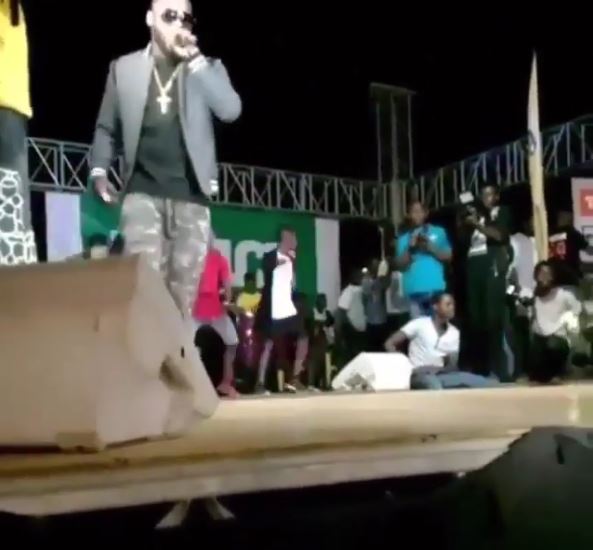 Ivorian singer, DJ Arafat is catching a lot of flak for the way he handled a fans's over enthusiasm at a recent performance.
Here's what happened.
While performing with his back up dancers on stage, a fan ran up to DJ Arafat and hugged him. Initially DJ Arafat returned the hug but that was where the niceties stopped. His next reaction was unbelievable.
Watch the clip below and let us know your thoughts: