Ondo State House of Assembly impeaches female speaker for Drunkenness, Arrogance & more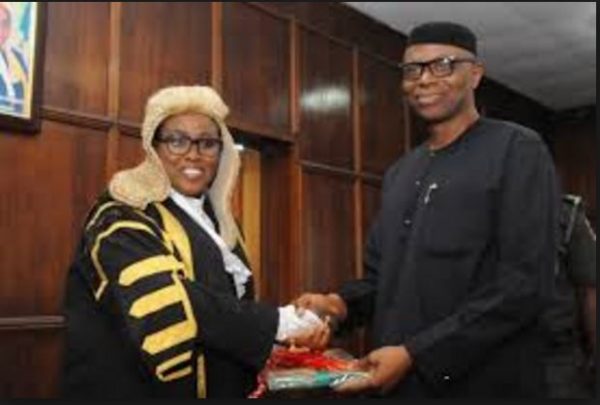 The drama in the Nigerian political sphere is second to none in the world.
This morning, Speaker of the Ondo State House of Assembly, Mrs Jumoke Akindele and her Deputy, Mr Fatai Olotu were impeached.
They were impeached as a result of what 18 of the 26 lawmakers of the house deem to be "incompetence, highhandedness, drunkenness, easy virtues, lack of focus, lack of transparency, arrogance and poor leadership".
The lawmakers subsequently elected Iroju Ogundeji from Odigbo local government as Speaker and Ayo Arowele from Owo local government as the Deputy speaker.
Vanguard reports that the impeachment exercise was done at one of the lawmakers quarters in Akure metropolis at about 10pm yesterday.
State Governor Olusegun Mimiko is said to be meeting with members of the assembly to settle the dispute.
Proof of the impeachment leaked online: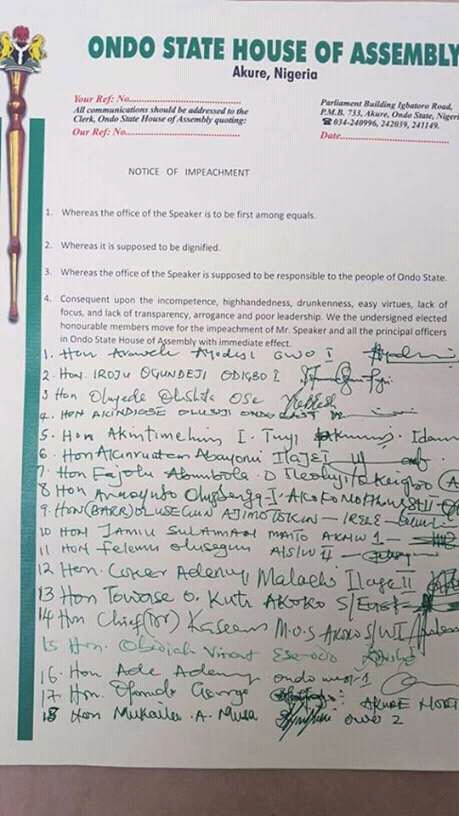 Photo credit: SDK