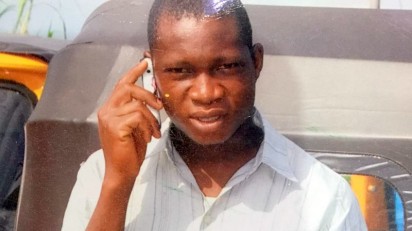 Yunusa Dahiru's mother, just like his father – Dahiru Bala, insists their son was a house help for Ese Oruru and her family for a decade, and that the two were in love. She also says her and her husband condemned Yunusa for abducting Ese, as they know it's illegal.
She's also surprised by the media attention her family is getting, and prays her son gets through what she called a tough phase in his life.
"All  of a sudden, my house has become a  Mecca  of sorts,  and while I  continue  to wonder the intrusion  into  our private  lives,  the more I  am  confused about the  unnecessary spotlight.

"My boy has been with them for 10 years,  and when we heard of a love relationship between Yunusa and Ese, my husband did  the needful to arrest the situation.

We may be poor and uneducated, but the fact remains that we run our lives based  on the dictates of our religion, and we don't need anyone to lecture us on the illegality of  Yunusa's action".
You can read the full account on Vanguard