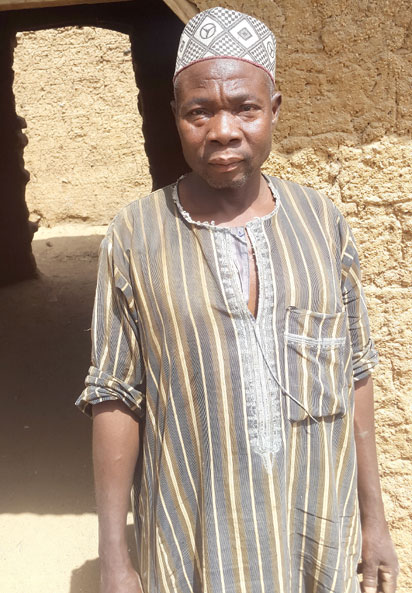 Vanguard has interviewed 25 year old Yunusa Dahiru's father, 55 year old Dahiru Bala in their village.
His father insists the then 13 year old Ese and his son are in love. He also claims Yunusa was the Oruru househelp for a decade.
In contrast, Ese herself and her parents have insisted she was kidnapped, and that Yunusa was someone they assisted from time to time – giving him a roof over his head, until he started stealing from them.
Dahiru also says the Emir of Kano ordered Ese to be returned to her home in Bayelsa, and the family opposed Yunusa marrying Ese as they already had a bride for him.
Here are some excerpts from the interview –
How Yunusa and Ese Met
Yunusa was a house help to Oruru's family for 10 years and when he told me of his love relationship with Ese, I opposed him because we already had a bride for him in the village. When he called to say that he was on his way home with his love I informed him of the bride we had found for him."
Religious Differences
the love relationship between my son and Ese was built on ignorance of their religious backgrounds which make it difficult for anyone around here to support their marriage proposal. Here, I'm talking of embedded contraption that are highly offensive to my religion."
You can read more on Vanguard.