According to a report in The Sunday Times of London, British fashion house Alexander McQueen is being sued by a bridal designer Christine Kendall for breach of copyright with a claim filed at the Intellectual Property Enterprise Court in London. Kendall's lawyer claims her designs were copied by the brand's creative director Sarah Burton for Kate Middleton's Royal Wedding dress.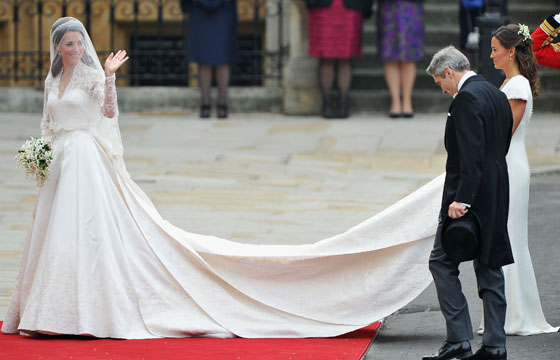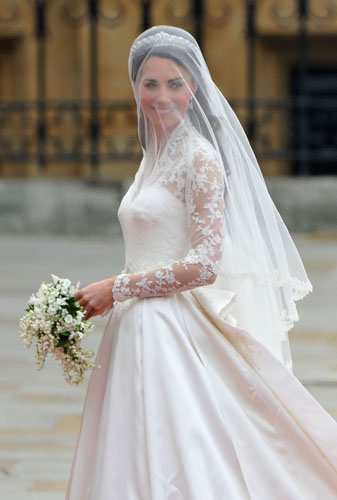 A spokesman for McQueen said the house is "utterly baffled" by the legal claim. Sarah Burton handmade the dress in the McQueen studio in London and it was kept a secret until Kate Middleton appeared at Westminster Abbey on April 29, 2011. "Christine Kendall first approached us, at Alexander McQueen, almost four years ago, when we were clear with her that any suggestion Sarah Burton's design of the royal wedding dress was copied from her designs was nonsense."
Kendall's legal team could not be reached for comment at press time.
In 2012, Burton was awarded an OBE, or The Most Excellent Order of the British Empire honor, for services to the fashion industry at Buckingham Palace. The Duchess of Cambridge has continued to wear McQueen for special occasions. Most recently she donned a red printed peplum skirt suit to meet with survivors of the 2008 Mumbai attacks during an official trip to India earlier this month.
Source: WWD