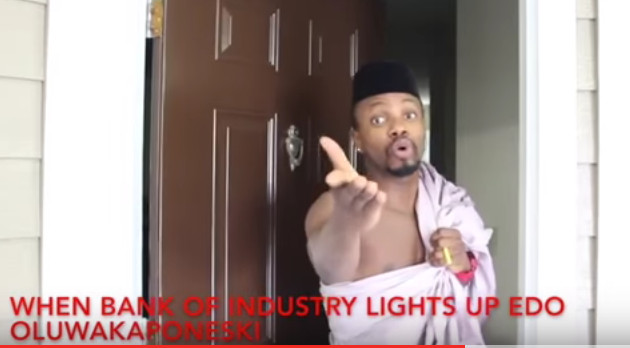 The Bank of Industry (BoI) will today 21st of April 2016 commission a 24KW rural electrification solar solution for the benefit of hundreds of rural households in Ogbekpen, Ikpoba in Okha LGA, Edo State.
According to the Bank, the Ogbekpen, Ikpoba electrification project is a 24KW capacity installation that covers a six-kilometre distribution network, and is also capable providing commercial ventures with electricity.
Just before this commission, a hilarious video was made by popular Instagram comedian, Mama Tobi. This video features himself, A parody PHCN official talking about Electricity and what BOI is doing.
Haha. Did he really turn the guy to plantain?
Check it out.
Prior to the solar power system installation, the more than 250 households in the largely agrarian village, like other remote communities across the country, had relied on self-power generation.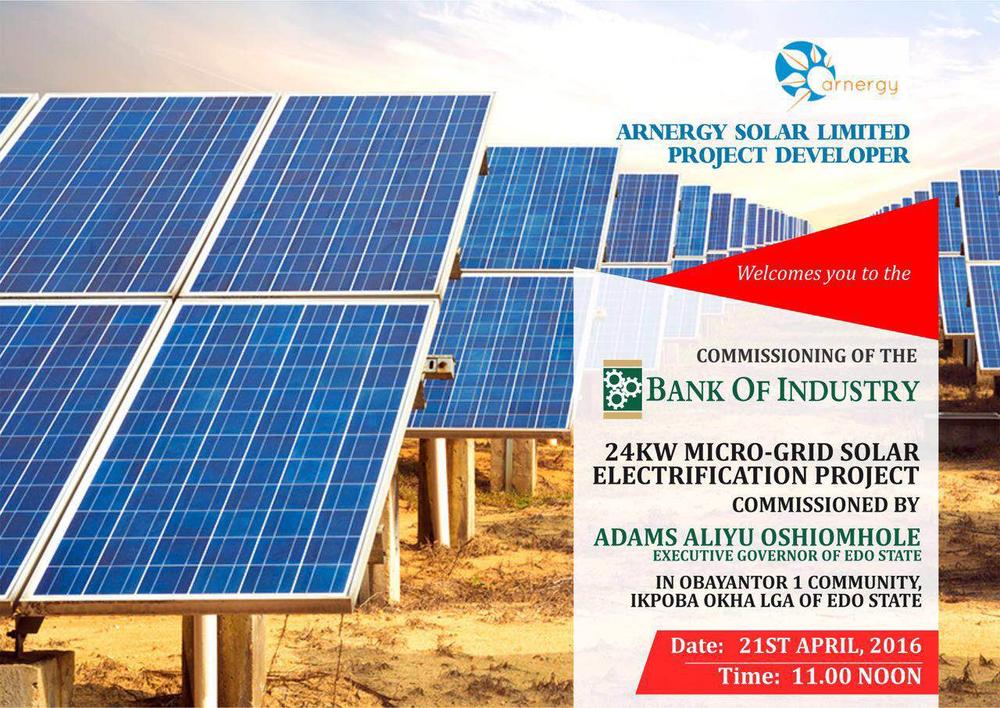 While the BoI/UNDP solar power pilot project is to be installed in six rural communities in the six geo-political zones, the Ogbekpen, Ikpoba project makes it fifth of such so far installed.
The projects previously installed are in Bisanti, in Katcha LGA of Niger, Onibambu, in Ife-North LGA in Osun., Kolwa, Kaltungo Local Government of Gombe State, and in Onono-Anam, Anambra West L.G.A, Anambra
The last project in the pilot phase that is yet to be commissioned is located in Carwa/Cakum, Makarfi LGA, in Kaduna State.
BoI's Acting Managing Director, Waheed Olagunju, said the N44m rural electrification was important to the country's socio-economic life and the bank is ready to partner with all state government on solar electrification projects in off-grid areas.
_____________________________________________________________________________
Sponsored Content