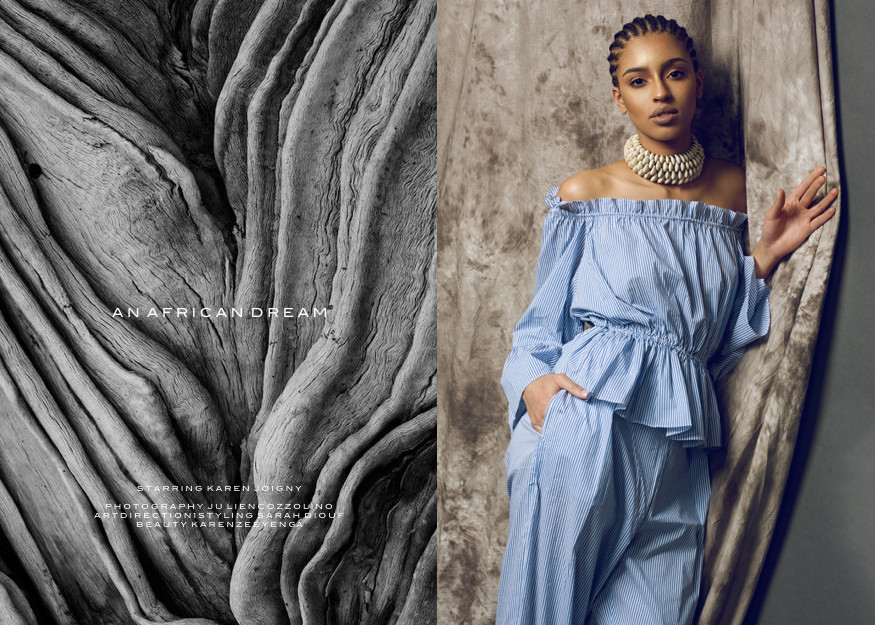 When you hear of, or see boundary-pushing designer brands in Africa, the countries that usually come to mind are South Africa, Ghana and Nigeria; but never Senegal. Senegal would usually not even come anywhere close to your top 20 picks. But like the Biblical phrase, you might ask 'what good comes out of Senegal'?
Enter—Tongoro— a contemporary Dakar based affordable ethical designer brand.
For Spring Summer 2016, the brand's collection is one filled with some of this season's biggest trends –  vibrant prints (polka and tie & dye in this case), culottes, belle sleeves that extends to the pant hem, off shoulder, pin stripes, fringe. Even more interestingly, waistline and shoulder ruching among many others. At the same time, this trendy collection is quite timeless with the laid back chic silhouettes and cuts that run through the entire collection.
For the most part we're in awe of Tongoro's thought process that can be seen through their simple yet fashion forward designs—collectively. We love the ease and cool girl appeal of the collection, with special fondness for the choker cowrie statement neckpiece, flat mules and that to-die-for longer-than-life clutch which are all unsurprisingly on-trend too.
Website: www.tongoro.com | Instagram: @tongorostudio
Credits
Model: Karen Joigny
Photography: Julien Cozzolino
Art Direction/Styling: Sarah Diouf
Makeup: Karenzee Eyenga