I know I've grown. Not because I'm older but because I'm finally able to share one of my best kept Instagram secrets — Lisa Folawiyo — a sweeping breath of fresh air in the often so chokingly over filtered photo based application that has completely changed some of our lives, consumption of fashion and the way we express our selves through photos.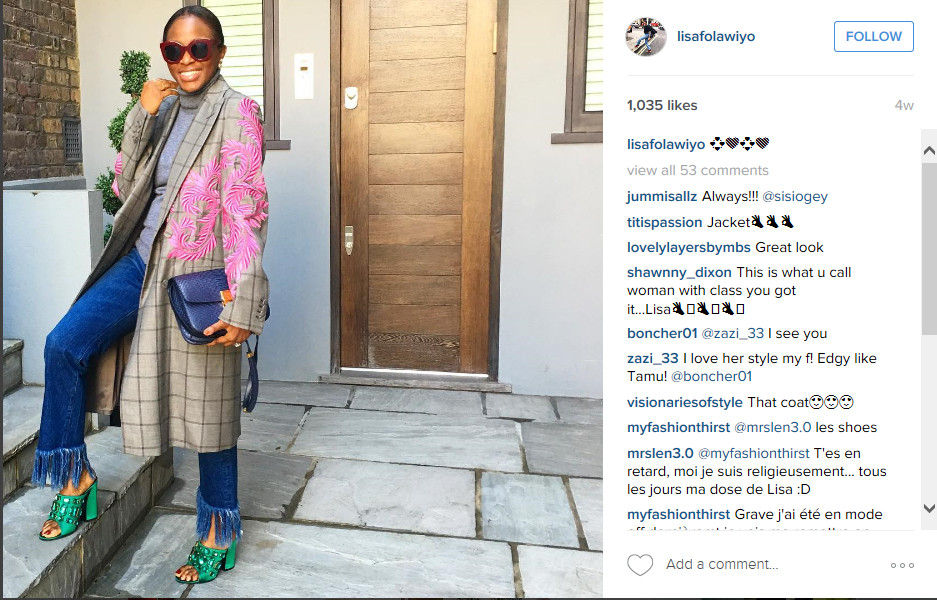 But here's the slippery slope; It's near impossible to talk about Lisa's style without sounding like a fan-boy — which I totally am (guilty as charged) — or without boring you with too many adjectives, like I already am. I'll try and get you through this rigmarole of her multi-faceted style without breaking a sweat in a simple parlance, hence the grams below.
Lisa Folawiyo's style is flawlessly scintillating and spirited. You might argue that she's got the upper hand with her countless high end designer shoes, purses and what not — which in all honesty is not fair game for the rest of us — but it's what she does with all that privilege that clearly sets her apart from the rest of the luxury goods wearing grammers. Lisa's signature quirkiness and ability to mix and match both low end and high end brands without looking gaudy or over dressed is a point for further study.
On a good day you can find Lisa wearing her namesake brand's web print ivory blouse, a midi length ankara print skirt paired with a to-die-for padded gold metallic Gucci leather mule while tightly holding onto a lime green Epsom 35cm Birkin bag or a mini purse straight off Dior's Spring 2016 collection. Maybe not exactly the perfect example of her ability to combine low end and high end designer brands, but I am sure you get my point.
And this is where I draw the line! It is clear that I can't go further without risking the objectivity of this piece, but there you have it, Lisa Folawiyo – the on-brand queen of the gram.
Look below for a gallery of some of my favorite swoon and gawk worthy Lisa Folawiyo Instagram style.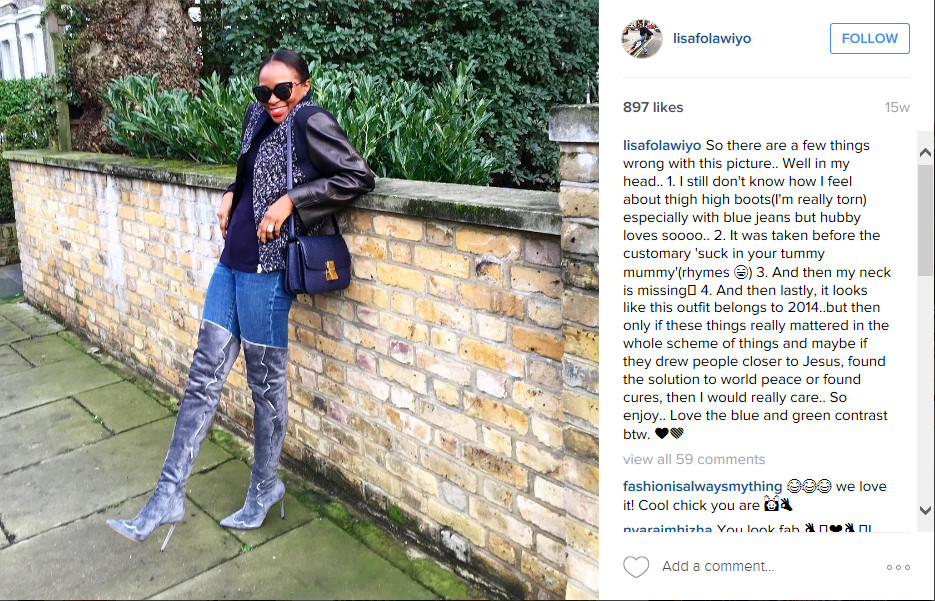 Credits: @lisafolawiyo