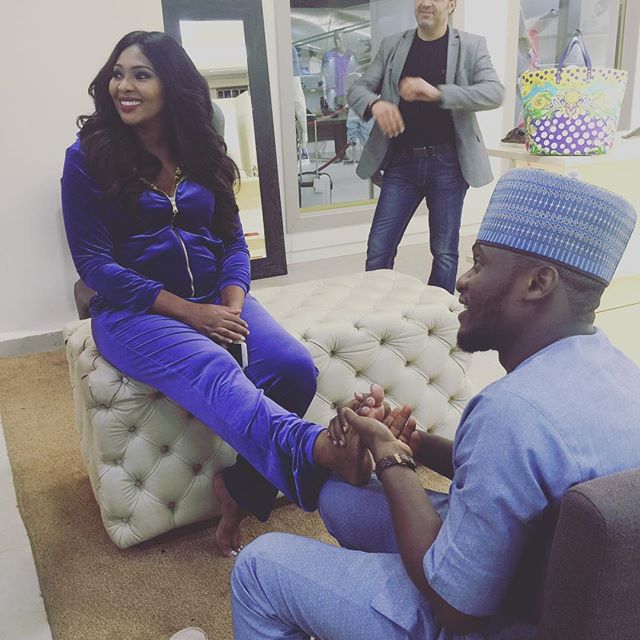 Ubi Franklin and Lilian Esoro travelled to Abuja from Lagos a few days ago and they're having a blast.
His artiste Iyanya had his single release party for 'Type of Woman' last night at The Bank club. Plus, Lilian just signed a big deal – but they haven't revealed what it is just yet.
In the meantime, Ubi performed the duty of a loving husband as he rubbed her feet, he captioned the photo "Duty Calls".
Aww – #CoupleGoals!