United States anti-slavery crusader Harriet Tubman will become the first African-American to be featured on the face of U.S. paper currency when she replaces 7th President Andrew Jackson on the $20 bill.
This was announced by the U.S. Treasury Department on Wednesday-  she will also be the first woman on U.S. paper currency in more than a century!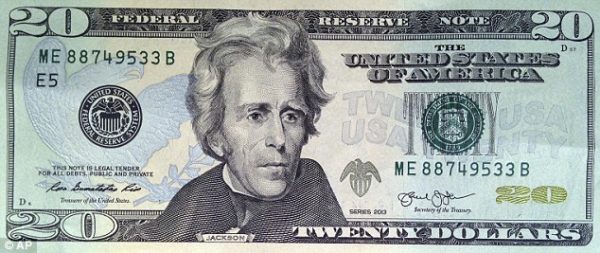 Harriet Tubman was born a slave and helped hundreds of slaves escape using the network of safe-houses known as the Underground Railroad.
The women last depicted on U.S. bills were first lady Martha Washington on the $1 silver certificate from 1891 to 1896, and Native American Pocahontas in a group photo on the $20 bill from 1865 to 1869.
Harriet Tubman became the top-trending hashtag on Twitter shortly after the news broke out, with more than 100,000 tweets and mentions online. Presidential aspirants Hilary Clinton & Bernie Sanders also tweeted their congratulations:
A woman, a leader, and a freedom fighter. I can't think of a better choice for the $20 bill than Harriet Tubman: https://t.co/YcsZC4ZrKg -H

— Hillary Clinton (@HillaryClinton) April 20, 2016
I cannot think of an American hero more deserving of this honor than Harriet Tubman. https://t.co/GL64NPrOL1

— Bernie Sanders (@BernieSanders) April 20, 2016