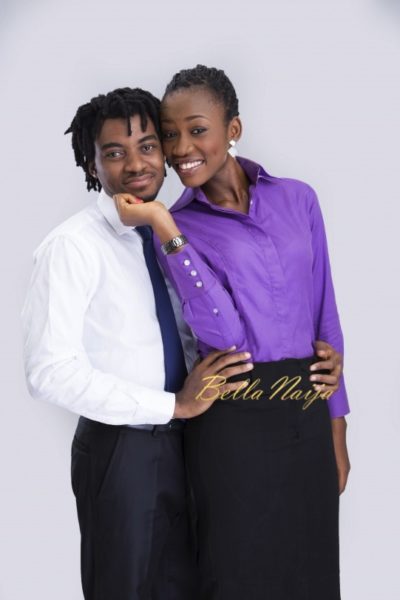 About a year ago, somewhere in Garki, while with my guys, I received a call from a female friend. She was despondent due to several episodes of sexist abuse and exploitation. After speaking with her, I turned to my guys and said: "women dey suffer sha, society is not fair to them, una know abi?" but, they all stopped in their various quibbles, looking at me with a blank expression, they responded with a monosyllabic resonance, "how?"
Now, I am not female, neither am I a feminist; I am just an observant realist. Currently, Nigeria is simply patriarchal, that is all that can be said. It is a fact, albeit unfortunate. Nevertheless, it is an unacceptable fact. And, it is towards the deposition of this national patriarchy that all people of goodwill labour. I would go on to enumerate the vast, scattered, various, and incalculable concrete illustrations of gender hierarchy, but really, I have no words to capture these intense sexism and discrimination. But, please take your time and visit the twitter hashtag #beingfemaleinNigeria. Patriarchy is not a conspiracy theory; it is a true life story, lived by every woman amongst us and captured by our Nigerian society, and our cultural identity.
Society is more than a convenience; it is a necessity. Humans are social by nature. We have no choice but to live in communities. He who does not need society is either a beast or a god. And Culture is what we invent to keep, in coherence, the structures of society. Culture is not inbred; it is not given to us by nature; man invents them. We are born into a culture we did not choose; it becomes our worldview, our life. It tells us what to eat, and how to eat and what to wear, and whom to greet. Nonetheless, it has a beginning. Like every other inventions and conventions, culture is only human.
Man grows, society develops, and with these, culture must evolve. Or, it must die. We need not think much before we realize our culture is not apodictic. It has changed before. "When the late Prince Odiri, the son of Akazua, the Obi of Onitsha, was to be buried in September 1864, some slaves were buried with the corpse. Among them was an eight-year-old girl who carried a pair of shoes and food stuff to serve as refreshment for the late prince on the long journey to the great beyond. At the time, Ajayi Crowther tied to free the slaves, even offering money, but Akazua said no, 'the culture of the land must be respected'." This is one amongst many vicious examples of our past cultural norms. However, with time and enlightenment, this base and depraved example of cultural obscenity was rejected. We can only hope that even this – the travail of cultural gender inequality – will be looked upon, sooner than later, as a discarded reminiscence.
It is therefore painful and tragic to see men, and women, insist that ideas such as gender equality is antagonistic to sociocultural norms, and religious truth. Our legislature has done more than shun the "Gender and Equal Opportunity bill", it has consecrated a "disease".
Our dear honourables have spoken up against gender parity, citing religion as their backbone and sinew. But, religion preaches LOVE; not the subjugation and domination of women. We must reject the ungodly idea that Men possess a divine right of tyrannical dominion over Women. When religion made men, it is theology that keep us sane. What religion, through its most appropriate theology, teaches is a Man-Woman relationship of mutual responsibility and respect.
The fact is that the social order must be capable of development. Culture should never again be alluded to, with impunity, as an uncompromising dogmatism, in a validation of fettered tyranny. However, the Nigerian social order must never lose sight of its ethical and moral standard, as such. But, we must beware, lest our constitution becomes a decree of injustices.
Photo Credit: Foto.com.ng