KRPC to resume Fuel Production within 2 Weeks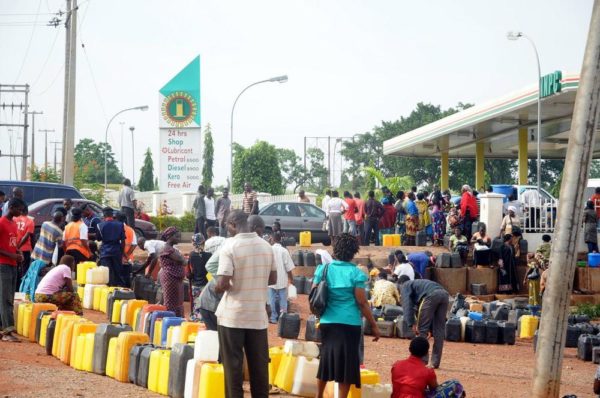 Bello Rabiu-Babura, Upstream Chief Operating Officer, Nigerian National Petroleum Corporation (NNPC), says the Kaduna Refining and Petrochemical Company (KRPC) will resume production in two weeks' time.
Rabiu-Babura gave the indication while fielding questions from Energy Correspondents, shortly after he inspected facilities at the Kaduna Refining and Petrochemical Company (KRPC) on Saturday in Kaduna.
He said that all the three refineries, Warri, Port Harcourt and Kaduna, would resume refining crude oil for local consumption by the end of April to address the current scarcity.
"The Kaduna Refinery will resume in two weeks' time as part of efforts to end the lingering fuel scarcity being experienced in the country," he said.
According to him, local crude refining at the KRPC would address the scarcity being experienced, especially in the Northern region.
"With what I have seen and the current effort of the Minister of State for Petroleum and the NNPC, all necessary arrangements are being put in place to ensure that the company resumes production.
"We are optimistic that in the next two weeks the refinery will resume production, and by the end of April all the other three refineries in the country will resume full production," he added.
Rabiu-Babura, who doubles as the Group Executive Director (GED) Upstream, said that the Federal Government and the NNPC in particular were working round the clock to end the fuel scarcity.
The official expressed satisfaction with the various on-going facility upgrades at the KRPC capable of producing 110 barrels of fuel per day at full capacity.
The official commended the company's management for the work being executed at the site.
He said the NNPC was also collaborating with security agencies to address pipelines vandalism.
"The corporation is working hand in hand with the Defence Headquarters and other agencies to ensure adequate security is provided at all pipelines.
"For the past 10 years our refineries have not been operating near optimum level. We can only put the entire operation at 22 per cent," he said.
Rabiu-Babura, however, assured of the present administration's determination to provide security at the facilities to boost crude refining for local consumption. (NAN)