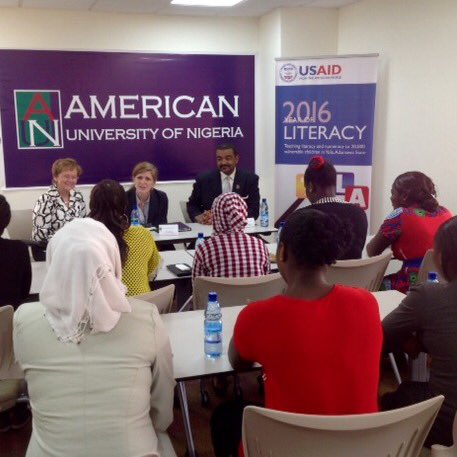 The US ambassador to the United Nations, Ambassador Samantha Power has spoken out against the Goodluck Jonathan administration saying;
Goodluck Jonathan, did not show political will in putting an end to Boko Haram insurgency that ravaged the country for several years.
The Leadership Newspaper reports that; Ambassador Power was in Adamawa State visiting Internally Displaced Persons (IDP) camps and as well as meeting Chibok survivors. While there, she revealed that corruption in the Jonathan-led administration denied Nigeria the United States' full support in the war against Boko Haram at the height of the insurgency.
She disclosed that the US government was monitoring the political will of Nigeria then to tackle the insurgency, but was not convinced of the country' seriousness due to the corrupt tendencies that were associated with the issue of those fighting the insurgency.
She however noted that President Muhammadu Buhari had so far shown seriousness in tackling the scourge.
"But, when the Muhammadu Buhari-led Federal Government came on board, the US recognised his full commitment to stop the insurgency and the anti-corruption crusade. The US has no alternative than to back the present administration.
"The US, as part of our new resolve and commitment is now training a battalion of soldiers that will soon return home to face the insurgents headlong. The battalion will be a high performing one equipped with the American terrorism combat and techniques on their return," she said.
She also disclosed that President Buhari had received needed intelligence for the rescue of the abducted Chibok schoolgirls, and commended Nigeria, Chad, Cameroon and Niger under the auspices of the Lake Chad Commission for their collaborative effort in combating the Boko Haram insurgents.
"The United States acknowledged the seriousness of these countries in their combined efforts against terrorism and it is paying off now."
While announcing a donation of $40 million to help Boko Haram victims, the envoy disclosed that although the US was investing in the security aspect of Nigeria, it was not involved in combating Boko Haram.