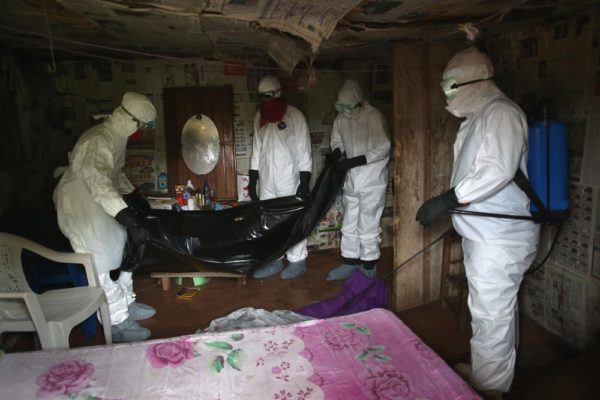 Months after the country was declared ebola free, Liberia has released a statement saying a 30-year old woman died of the disease on Thursday.
It was reported that the woman was being brought to a hospital in the capital Monrovia after falling ill, but died before she arrived.
The health ministry urged citizens not to panic, that they are investigating the source of the new case and also the people who have come in contact with the deceased.
Liberia was declared free of ebola in January but their neighbours, Guinea who were also free of ebola recorded new cases of the disease on March 7th 2016.
Liberia closed it's borders with Guinea after the announcement, but it is not entirely clear whether the new case in Liberia is linked with the new cases recorded in Guinea.
Source: Reuters