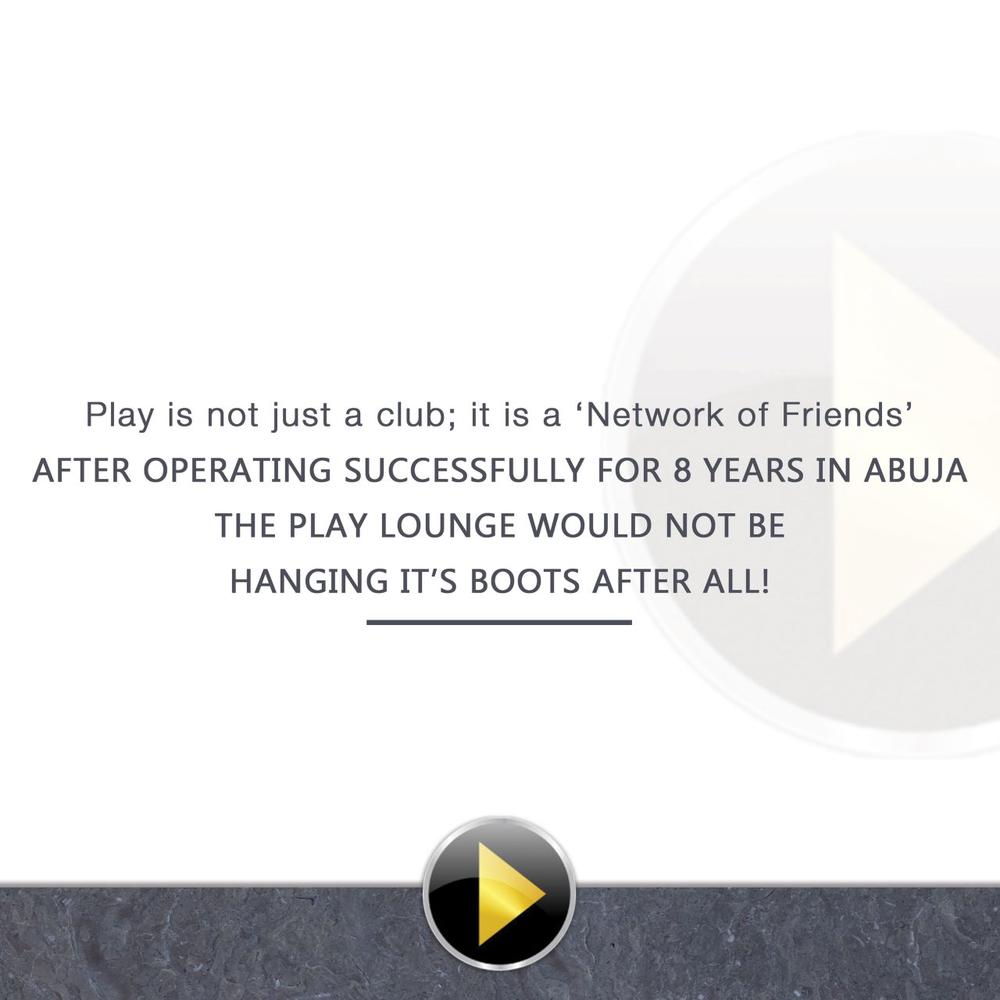 Dear Members of the Network,
As you are all aware, on the 16th of April 2016 the Play Lounge Abuja hosted you all to a closing party after announcing the end of our journey as a Club.  The decision to shut down was a tough one however after much deliberation between members of upper management, we decided to renovate the club into the Abuja location for our restaurant BLD by Play currently in Lekki Ph.1, Lagos.
Since the April 16th announcement, we have received an alarming number of phone calls, emails on the Play Network Nigeria (PNN) website, as well as Instagram posts and direct messages by concerned members that believe they should have been consulted/ informed before that decision was made. We appreciate all the love and support you all have shown the Play brand over the years, and we accept that it was wrong for us to make such a decision without consulting the supportive and loyal members of our network first.
As we have always said, Play is not just a club; it is a 'Network of Friends' and you don't make decisions like this without consulting your friends first. We apologize! We have always practiced what we preach and we are not about to stop now!
It is therefore with great excitement and utmost regard for you our dearest members that we make this announcement- AFTER OPERATING SUCCESSFULLY FOR 8 YEARS IN ABUJA, THE PLAY LOUNGE WOULD NOT BE HANGING ITS BOOTS AFTERALL!
We have discussed with some of our members and have agreed to still open BLD by Play in Abuja, just in a different location!
In due time, the date for the reopening party of the Play Lounge Abuja will be announced and you are all welcome to party with us because as always, it will be an EPIC night- Strictly by Invitation though LOL!
We also invite you to join us this Sunday the 1st of May 2016 for the soft opening of THOMAS AND RAY– the first ever Whisky Bar in Abuja and the latest addition to the Play Family.
Thank you once again for your constant support, unending loyalty and encouragement over the years, it is OVERWHELMING!! From the bottom of our hearts we say a very big THANK YOU friends!! God bless you and God bless our network!
Signed:
Osu Nwabudike
For: Play Lounge Abuja‎