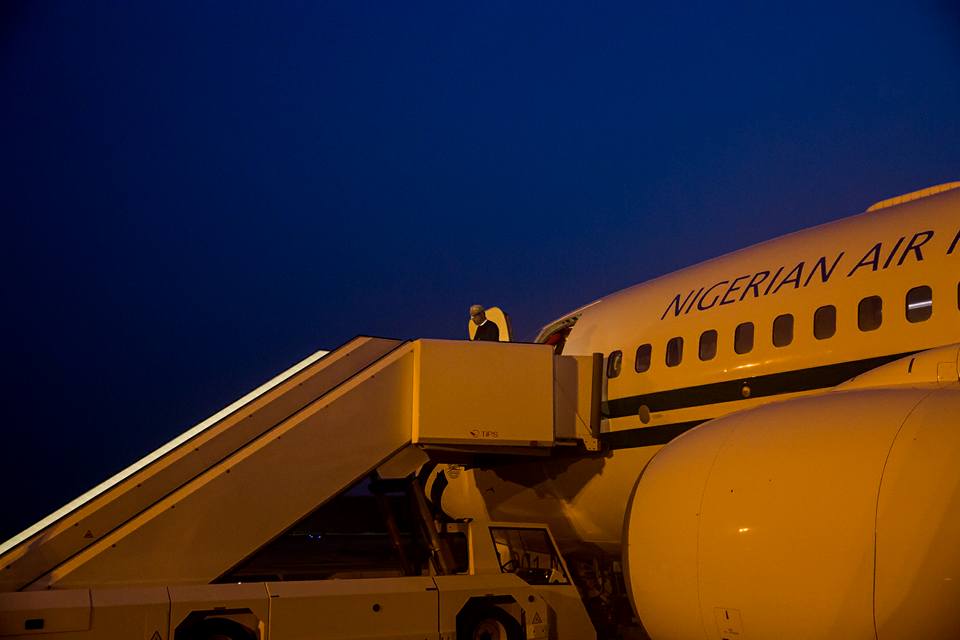 President Muhammadu Buhari has arrived in Nigeria after a trip to the USA for the 4th Nuclear Security Summit and he is set to make a four-day state visit to the Peoples' Republic of China from April 11 to 15 to strengthen diplomatic relations between China and Nigeria.
This was disclosed by the Chinese Ambassador to Nigeria, Gu Xiaojie, when he visited the Minister of Science and Technology, Dr Ogbonnaya Onu, in Abuja.
Speaking on the relationship between China and Nigeria, Xiaojie described Nigeria as China's biggest trading partner in Africa, putting the volume of trade between Nigeria and China in 2015 at $14.9bn.
"The relationship right now is a strategic partnership that will definitely help to expand mutual benefits between the two countries to look at widening areas and scope of cooperation," he said. "We are also set to look for new areas of cooperation between China and Nigeria against the background that this year, China and Nigeria are celebrating 45 years anniversary of diplomatic relations between the two countries."