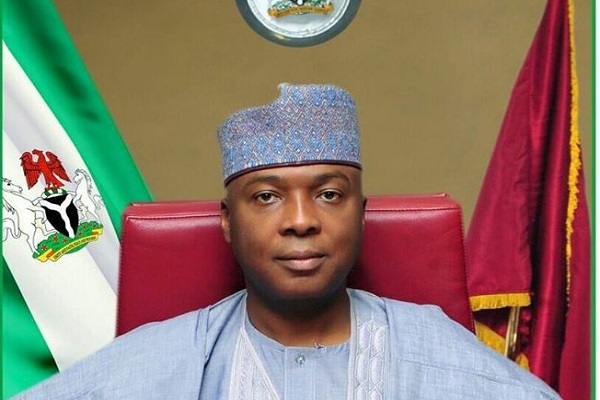 Senate President Bukola Saraki has filed a motion asking the Chairman, Code of Conduct Tribunal, Justice Danladi Umar to disqualify himself from his trial, insisting that he could not get justice under his chairmanship.
The motion filed by Saraki's lawyer Raphael Oluyede contended that Umar's presence on the panel offends the provision of Section 36(1) of the Constitution of the Federal Republic of Nigeria which states:
In the determination of his civil rights and obligations, including any question or determination by or against any government or authority, a person shall be entitled to a fair hearing within a reasonable time by a court or other tribunal established by law and constituted in such manner as to secure its independence and impartiality.
Saraki has asked that in the interest of Justice, Umar should excuse himself from the case against him (Saraki), pointing out that with the way the trial is going, there is a likelihood of bias by the CCT Chairman.
Recall that Saraki's trial was on Monday put on a day-to-day basis by the CCT Chairman.
No date has been fixed for the hearing of the motion.
Source: Channels Television