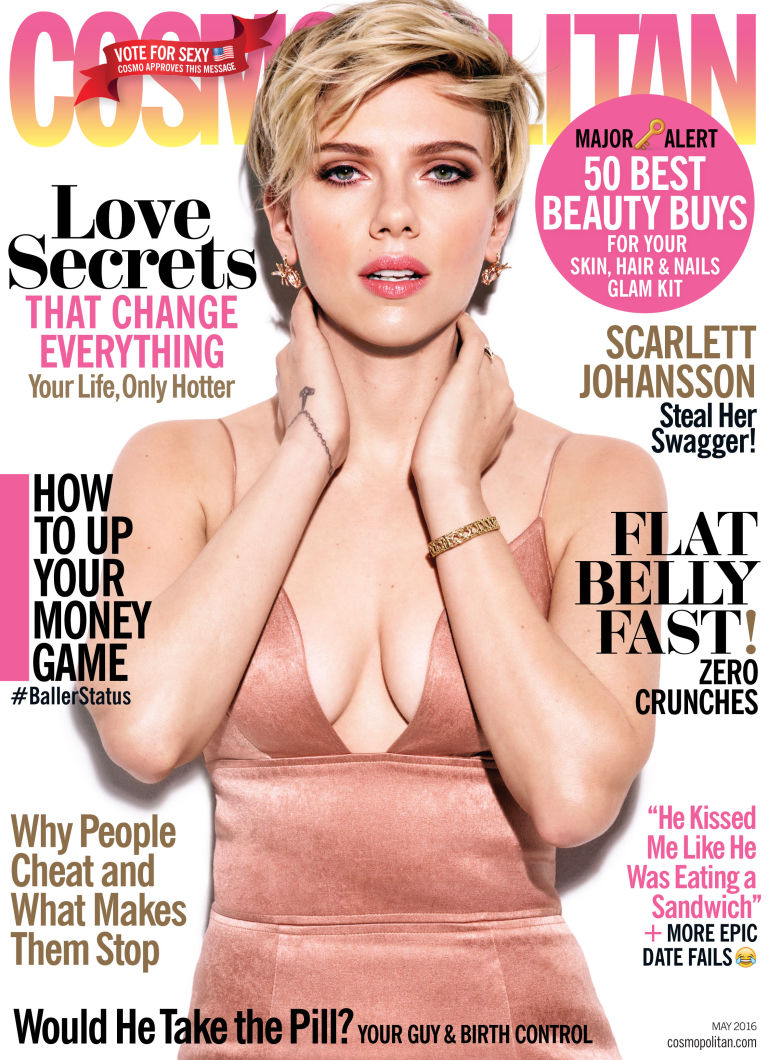 American model and actress Scarlett Johansson is the cover star of the 2016 May issue of Cosmopolitan Magazine.
The 31-year old reveals a few depressing issues about her life right now, how she may have hit rock bottom from a failed past relationship, her current view on pay equality and why parenthood should be planned.
She opens up on her past releationship and explains that,
Long, long ago, I had someone in my life who was forever unavailable…but, like, so attractively unavailable. You have to get to your breaking point… rock bottom is the moment when you're like, 'I've lost myself…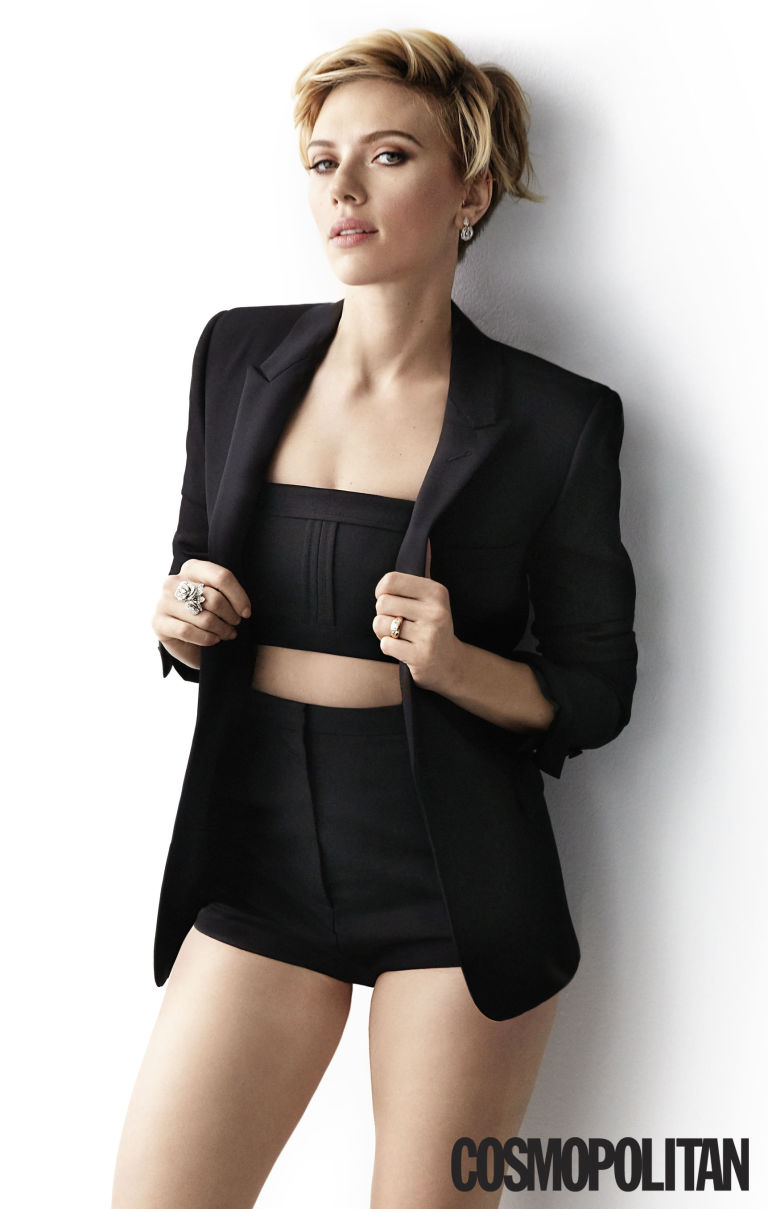 She later puts her feminism gloves on and acknowledges that as fortunate as she is to be in the position she is in financially, there are a lot of women in the world who are suffering the challenge of being underpaid. She believes our society needs to install a prompt forward thinking mentality, especially in regards to abortions, birth control and regular women's health checks and initiatives.
For more from her interview, visit here. 
Photo Credit: Cosmopolitan