They keep hating on her and she keeps shining…we love it!
NBA Superstar Stephen Curry's wife, Ayesha Curry, seems to get backlash for almost everything she does – like when she said she prefers classy covered clothes.
She's not letting that knock her hustle however. The 27-year-old mum of two recently got tapped by Food Network for a cooking show (click here) and now she has unveiled her new cookbook.
We love how her husband and cute Riley are in the background on the cookbook.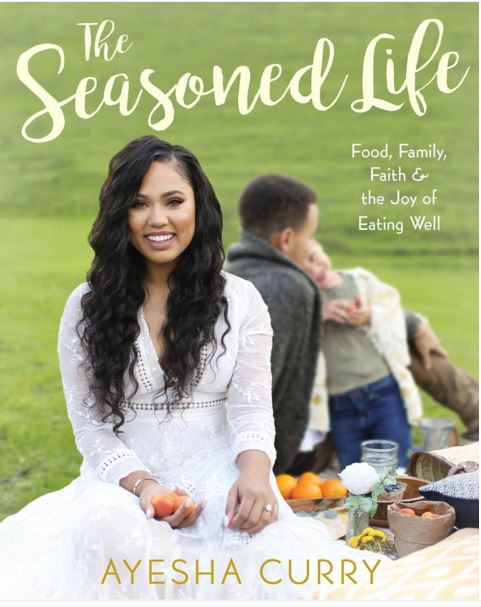 Sharing the cover photo on Instagram, she wrote "So beyond excited to share the COVER of my first cookbook THE SEASONED LIFE with you all! I wanted something unique and true to me so we shot this at the farm where Riley has her riding lessons! I am thrilled for you all to see all of my hardwork and to try these delicious family recipes!!! Until then, pre order the book NOW! The link is in my bio. #preorder NOW! #eeks !!! It's happening. @littlebrown @staceyglick @flutieentertainment @coeurdela. #amazon #barnesandnoble #everywheresept20"