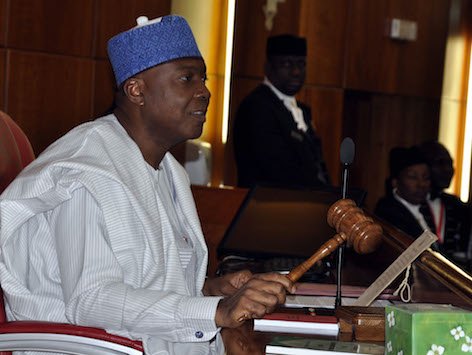 Senate President, Bukola Saraki who is facing corruption charges by the Code of Conduct Bureau over false asset declaration during his tenure as Kwara State governor may end up tendering his resignation as the judgment of the Code of Conduct tribunal draws near.
According to Vanguard, Saraki was advised by some of his loyal senators who followed him to his Maitama residence after Tuesday's trial at the court to consider the option of stepping down as the country's number three citizen.
It was also reported, that a certain PDP senator who spoke to Vanguard on the condition of anonymity last Tuesday said that the Senate President may consider the option which has been presented to him to preserve the institution of the senate.
"I can confirm to you that at a special meeting held yesterday, we asked the Senate President to consider the option of resignation. We believe that doing so would preserve the institution of the Senate" the senator said.