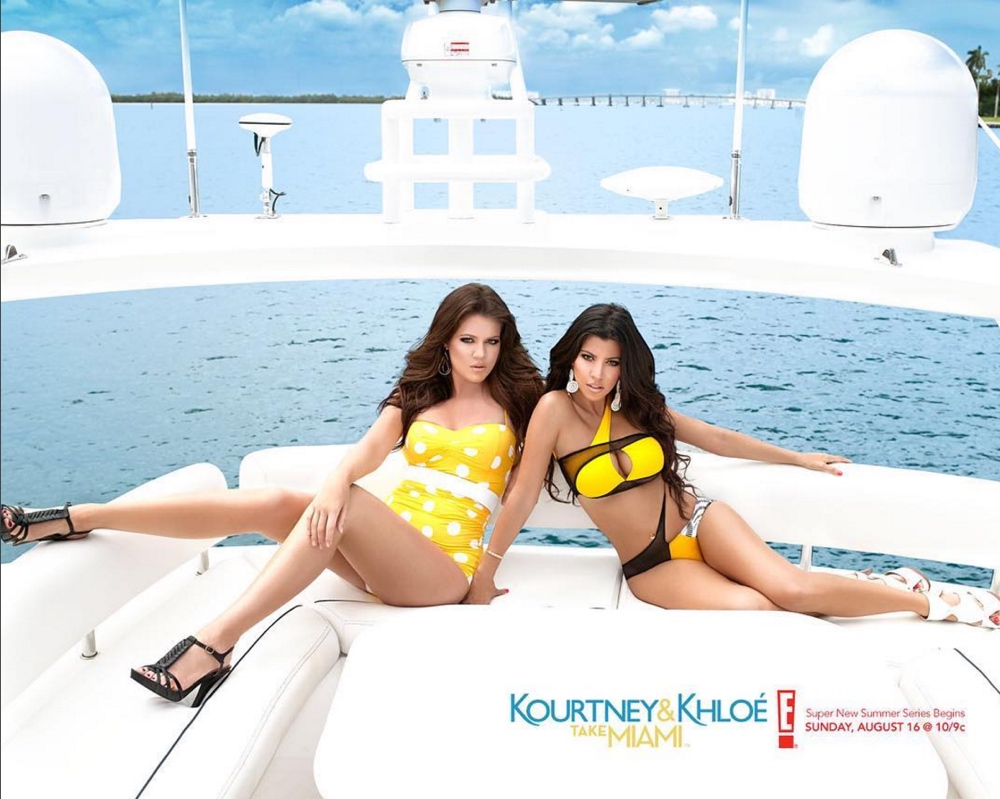 Kourtney Kardashian recently shared some throwback pictures on Instagram of her and Khloe from their first season of their Keeping Up With The Kardashians spin off show, Kourtney and Khloe take Miami. Before Kourtney's baby bumps and Khloe's major fitness transformation, this is pretty much how they looked.
Aside from them being overly photoshopped, they're giving us major holiday envy in their bikinis, posing on yachts in the best weather. Just picture yourself laying on a yacht, sipping on a chilled glass of (your favourite drink), watching dolphins put on a show instead of dealing with various situations in the country. Welcome to Daydreamers Anonymous.
Here are your next vacation bikini inspirations as seen on these Kardashian sisters.
They also wear clothes later and feature Kim!
Credits: Kourtney Kardashian | @kourtneykardashian