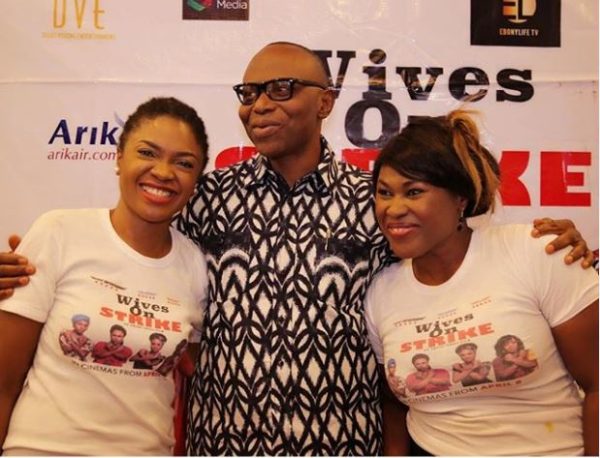 Omoni Oboli is moving from city to city to meet her fans and draw up support for her new movie 'Wives on Strike'.
She recently went to Akure with Uche Jombo and the Governor of Ondo state, Olusegun Mimiko came out to watch the movie with Omoni and her fans.
Her Instagram post reads;
The movement#WivesOnStrike has been endorsed by Governor Olusegun Mimiko!!! ????????? Thank you so much sir for honoring us at our #MeetAndGreet and watching the entire movie with us!


Yes Akure honored us and we are humbled by this grand reception. I have now officially adopted Akure as my 4th home cc @biolaalabi


Akure is bae ??? #WivesOnStrike#TheBestComedySeenInYears#ThisIsHowWeRoll #gohardorgohome#NollywoodInvestor#wifemotheractressproducerdirectorwriter
It's good to see that a Governor supports the arts… Really good!