It was a day some lucky Etisalat customers will not be quick to forget as they were presented with Hyundai ix35 SUVs by the customer-centric telecoms operator as star prizes in the Etisalat Win Big Promotion.
Five star prize winners emerged from the recently concluded 100-day reward scheme for Etisalat Nigeria's mass market customers which was carried out in partnership with TimWe.
Callister Ihemegbulam, a 32 year old mother of two from Imo State and Amos Noel, an indigene of Plateau State are two of the winners who received their prizes recently during a prize presentation which held at Etisalat Nigeria Office Complex in Lagos.
Etisalat Nigeria's Chief Product and Information Officer, Otuyemi Otule who presented the car keys to the lucky winners said that "At Etisalat, we have our business values one of which is integrity and people have come to know us for this. We always ask our customers to visit our Experience Centres to verify the authenticity of any promo which purportedly comes from us. These efforts dispel any atmosphere of distrust."
Joining him to make the presentation were the Director, Digital Business, Etisalat Nigeria, Adia Sowho and the Head, Consumers Protection Council (CPC), Lagos, Joshua Nggada.
See Photos: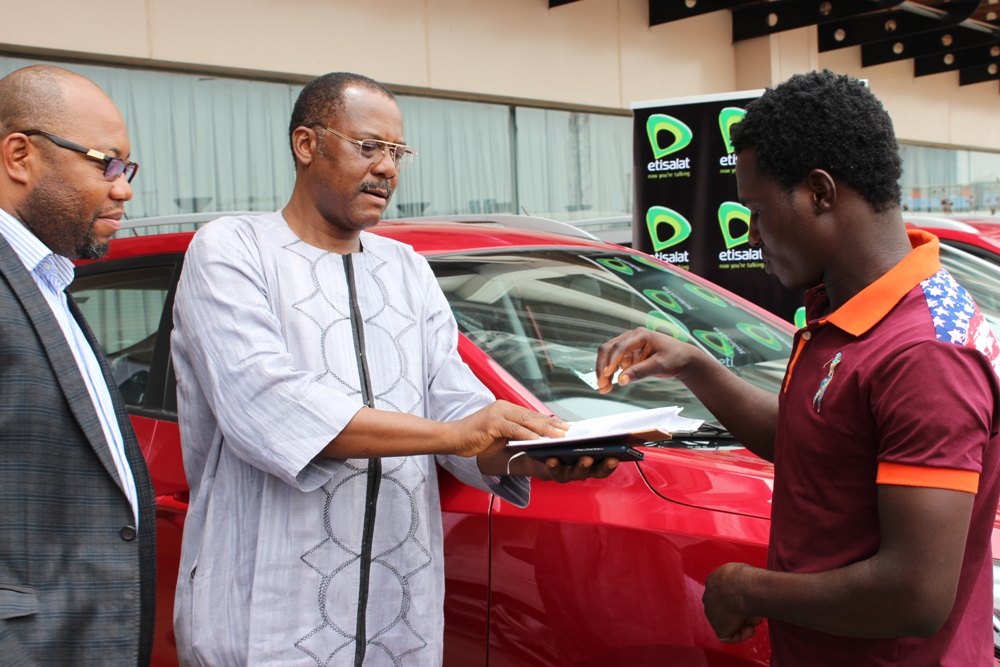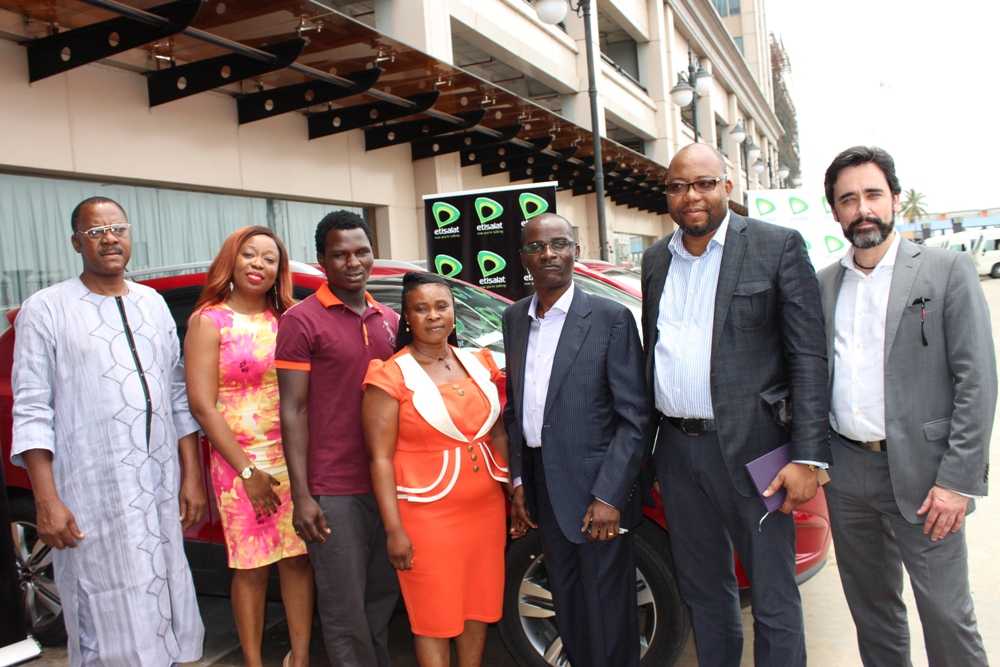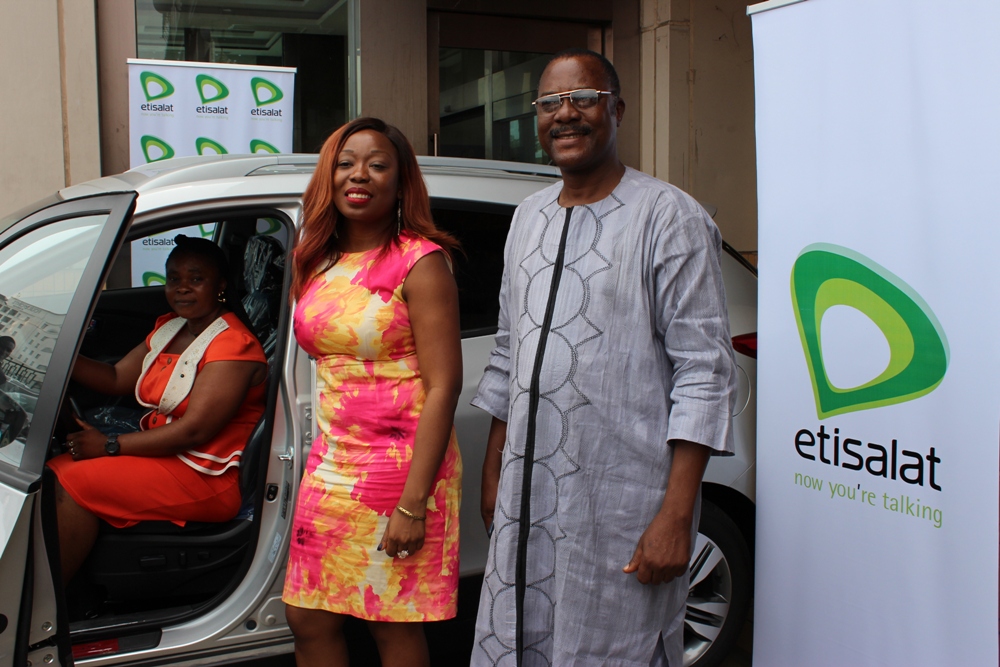 ————————————————————————————————————————-
Sponsored Content