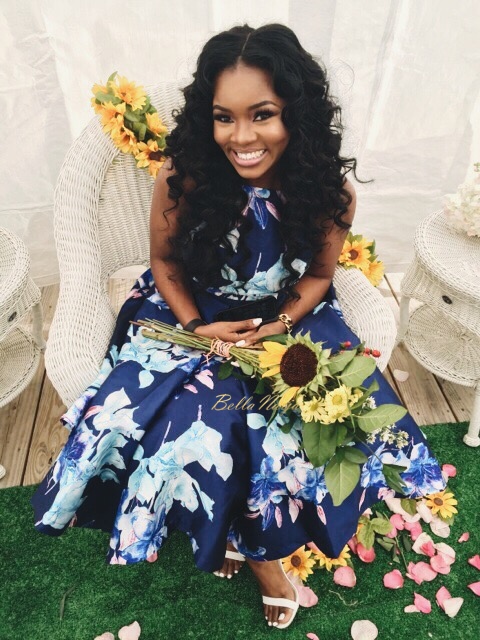 Beautiful writer and bride-to-be Lola had the perfect minimalistic, garden inspired bridal shower with a display of sunflowers and rose petals all around, topped with clean white decor from the marquee to the chivalry chairs and tables.
The bridal shower was planned by her Bridesmaids, they chose a theme entitled "spring of love" to celebrate the fresh, new and exiting natural aspects of love, they also used butterflies to symbolize the free- spirited personality of their bride-to-be.
The whole day was dedicated to the bride-to-be, from the customized menus to guests dressing in pastel colours and floral dresses with flower crowns – it was definitely a befitting bridal shower for any natural princess.
~ Here's an a short clip of the bride's amazement when she walked in!
Highlights: After all the fun and games, whilst the bride-to-be enjoyed a musical number from her girls, she was surprised with the cutest and unexpected arrival of her fiance walking hand in hand with her mum – so sweet!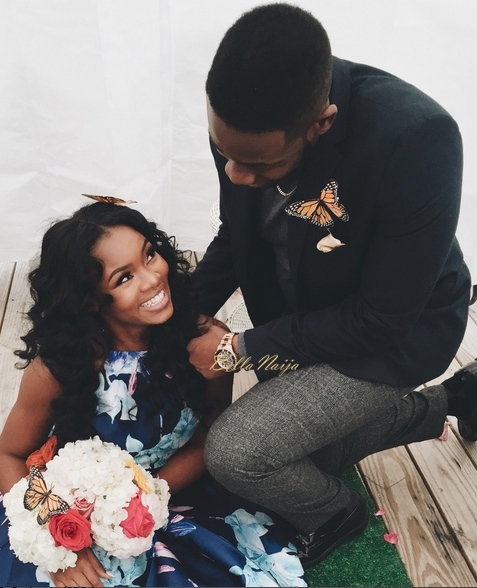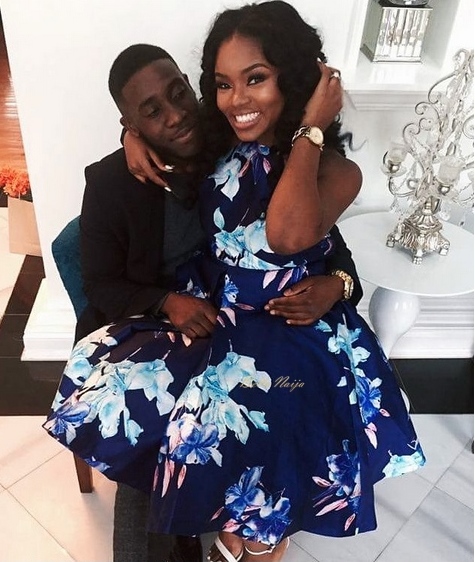 ~ Look out for the couple's wedding #Omaki2016
Be Inspired!
Credits
Photo Credit: Nicole | @wordsofsanalia
Props & Decor: Pearls 360 Events | @pearls360
Hair: Stacey | @AnyaHair
Makeup: Lauren | @lonicely
Food: Annie |  @aebitu