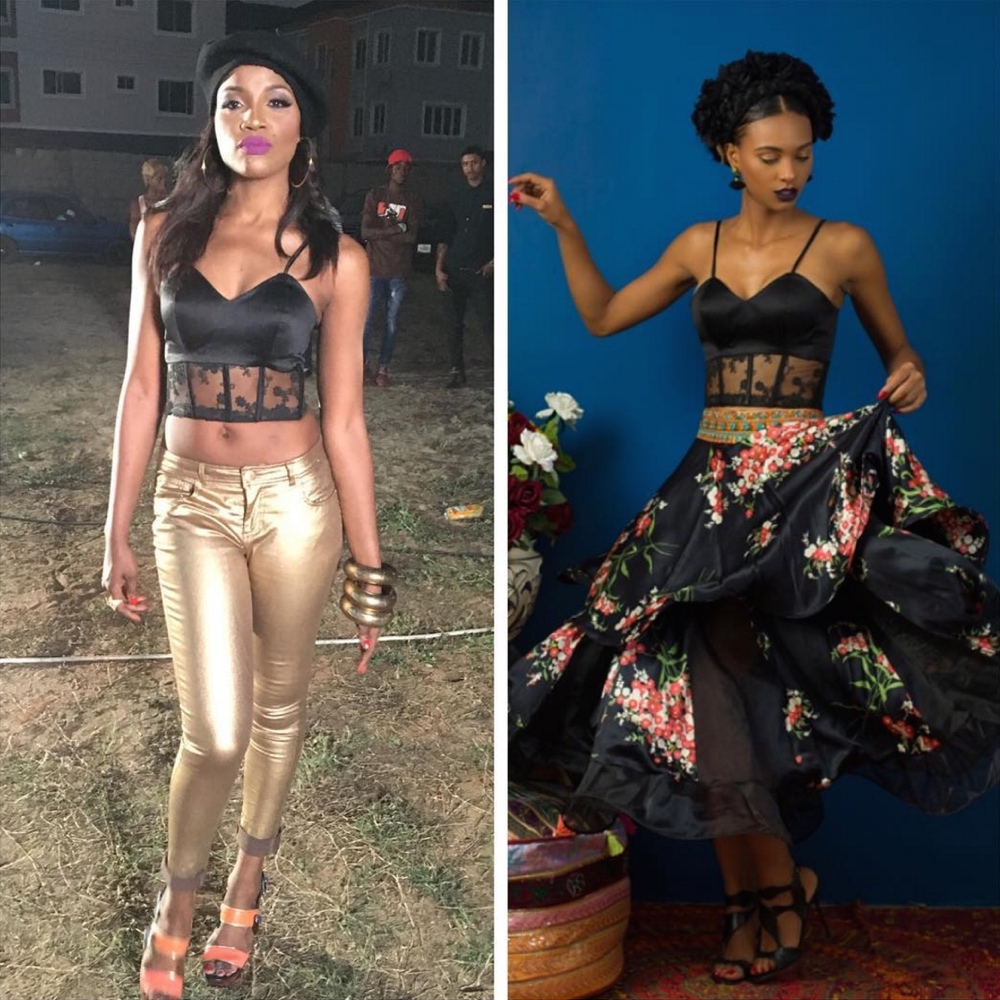 Hey stylish BNers! It's time for another edition of BN Collection to Closet – our style feature where we show love to African designers by shining a light on those who #BuyAfrican.
Today we have Seyi Shay on set of her music video for 'Pack and Go' in a silk and lace crop top by Mademoiselle Aglaia's The Frida Collection. Styled by Moses Ebite, Seyi paired the crop top with gold trousers and jewellery, orange block heels and a black beret.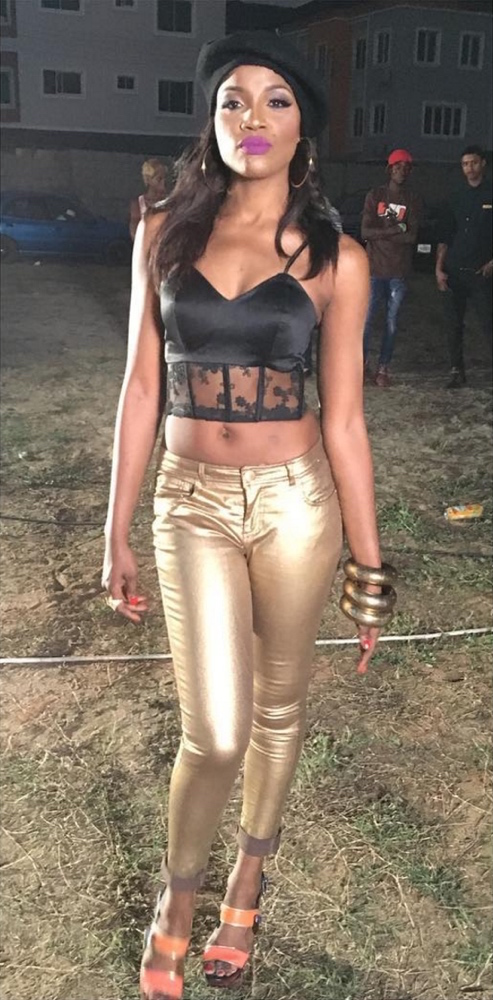 The crop top in The Frida Collection by Mademoiselle Aglaia was paired with a full, layered, floral print skirt with a contrasting band on the waist. The model also had on black sandals and a black floral crown.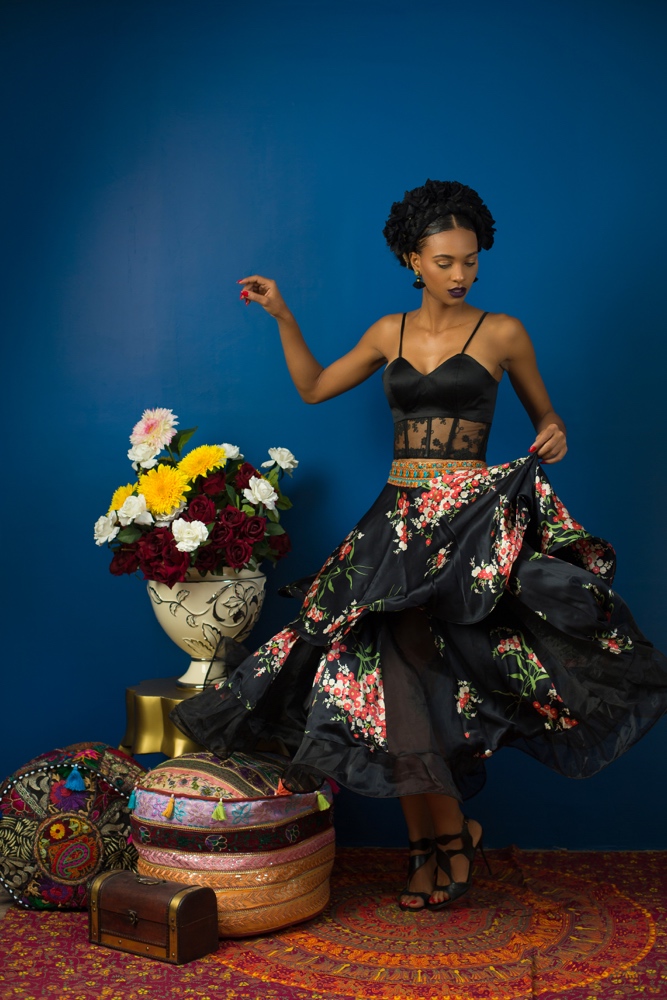 What do you think of Seyi Shay's look?
Credits
Mademoiselle Aglaia Photography: Emmanuel Oyeleke | @emmanueloyeleke
Moses Ebite | @moashystyling