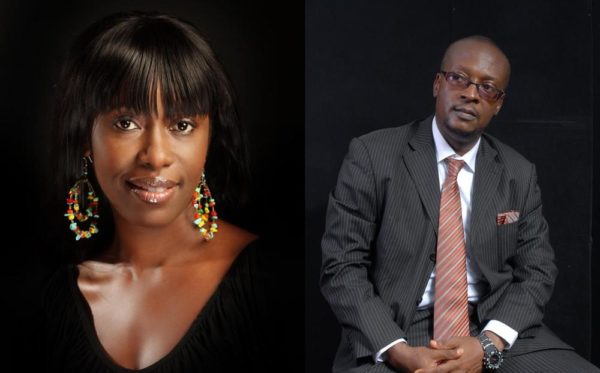 Yesterday BN TV published Azuka Ogujiuba's response to critics who had something to say about her mannerism during her interview with Tiwa Savage and since then even more comments have sprung up tackling her professionalism and tackling BN's choice of words in describing her as a "seasoned journalist".
Rising to defend her, Charles Novia posted on his Facebook page:
I know Azuka Francisca Ogujiuba well. She's a journalist with Thisday and a good friend I have known for years. When I watched the video and saw her as the interviewer, I immediately knew she was conducting an interview for PRINT and not television. I instinctively knew Azuka never expected that the video recording would go viral. And I was right. I deliberately did not mention the interviewer in my article because of that instinct and in a way, my discretion is vindicated. The Azuka I know is not the "front-of-the-camera" person. Be that as it may, I think she should have asked more probing questions for the print edition she assumed she was conducting the interview for. But then again, Tiwa preempted most of the questions and went all out.
Azuka herself has reacted to the comments via her Facebook page as well. In her response she went on to list her accolades and qualifications.
See what she posted below.
Woooooooow, lam really trending o, world people have now created another version n topic 'The Interviewer' out of Tiwa Savage n Teeblizz marital woe saga. The issue on ground have been shifted aside and my body language n mannerism during my chat with her is now giving some people sleepless nights.

I have one advice for people talking down on my profesional approach especially my colleagues- The training l got from the prestigious University of Lagos Mass Comm depart, as a print journalist is to go after the scoop first, how l looked or stared at Tiwa is not important but the story lam after. Secondly, was l able to make Tiwa talk about the allegations presented by her husband? Of course YES, that is what is important. Thirdly, did l have a good network to get the exclusive interview? YES obviously. Fourthly, did l risk my life as a true journaist would do for an exclusive interview by leaving my daughter alone in the bedroom, not thinking incase there was a sudden fire outbreak or something, or what about me who had to be driven from the mainland to the island on that dark and lonely third mainland bridge by 2.15 am? YES, l took one of the biggest risk of my life. Fourthly, why would Tiwa prefer me to all the televison personalities that has been compared to me to interview her, and some of these TV personalities are always hanging around her more than me? It is simply because she respects my style of journalism. Fifthly, Some people said l didnt show any empathy towards Tiwa when she cried and how did they know? And if l had been mushy mushy during my chat, they will still find fault n say l was biased. I bet a lot of these people abusing wish they were the ones who did that interview, too bad l have done it and nothing dey happen for igboro..

End of the day what gave me so much satisfaction was that l did the exclusive interview with Tiwa, l have done my bit as a print journaist(not TV) If anybody is so pained by my approach, they should drink acid o, 'CYBER BULLYING' has no space in my territory and to be honest l dont give a hoot about those hateful comments which they claim is criticism, anyway, it is a free world people are allowed to vent their frustrations termed critism. Iam not saying l wont pick from the criticism, the good ones l have happily accepted and the bad ones l have sent back to the senders o..LOL..

Its a new week FB family, may God almighty bless our hustle in Jesus name. Amen!