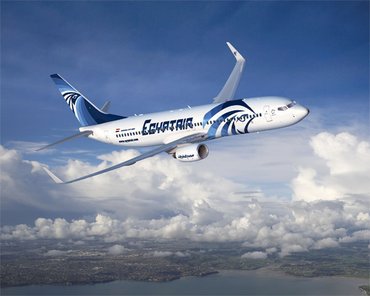 President Abdel-Fattah al-Sisi of Egypt warned that investigations into the EgyptAir plane crash would take time as a submarine was deployed on Sunday to search for the plane in deep Mediterranean waters.
He stated this on Sunday to ministers and members of parliament at the opening of a fertiliser plant in the Port city of Damietta, Egypt.
Sisi also said all possible scenarios were still being considered and cautioned against rushing to conclusions.
He said a submarine that can reach 3,000 metres under water has moved to the Mediterranean waters.
"It moved today in the direction of the plane crash site because we are working hard to salvage the black boxes."
A government official said the Egyptian navy has so far found human remains, wreckage and the personal belongings of passengers floating in the Mediterranean about 290 km (180 miles) north of Alexandria.
"But it is still searching for the plane's two black box recorders that could provide valuable evidence on the cause of the crash. Waters in the area of the Mediterranean under search could be 3,000 metres deep, which would place the black box locator beacons on the edge of their detectable range from the surface," he said.
Meanwhile, French investigators said on Saturday shortly before it disappeared off radar screens that the plane sent a series of warnings indicating that smoke had been detected on board.
They said the signals did not indicate what caused the smoke or fire, but they offered the first clues as to what unfolded in the moments before the crash