On April 29th, 2016, the Great Place To Work Award Ceremony took place at the Civic Center in Lagos bringing together MD/CEOs, Managers and Heads of HR from companies all over Nigeria to mark the 4th award ceremony in Nigeria. The Minister of Industry, Trade and Investment, Dr Okechukwu Enelamah, was the Keynote Speaker at the event. In his address, he described the award as "a welcome initiative in Nigeria and an avenue for inspiring greatness." He further challenged organizations to "rise beyond the ordinary to pursue excellence."
This year, 10 organizations made it to the list of Best Companies to Work for in Nigeria 2016. Their outstanding achievement builds a better society by creating great workplaces. The Honourable Minister of Industry, Trade and Investment  also  spoke on the need of creating great workplaces for a better society, what organizations should know about his administration and that his pillar of vision is to create an enabling environment for workplaces,  trade and Investment in Nigeria
Award Segment One: Best Companies to Work for in Nigeria
Companies
EMC Information System Nigeria Limited – 1st
Courteville Business Solutions Plc – 2nd
Guinness Nigeria Plc – 3rd
SC Johnson & Son Nigeria Limited – 4th
Microsoft Nigeria – 5th
Poise Nigeria – 6th
Konga Online Shopping Ltd -7th
Chemical & Allied Products Plc – 8th
Award Segment Two: Best Practices Awards
This category seeks to celebrate companies that have great people practices, programs and policies in four selected categories. For the first time in Nigeria, the Best Workplace For Millennials was added to this segment;
Delivering Excellence in Leadership
EMC Information System Nigeria Limited
Courteville Business Solutions
SC Johnson
Courteville Business Solutions – Winner
Delivering Excellence in Wellness
SC Johnson
Guinness Nigeria Plc
EMC Information System Nigeria Limited
Guinness Nigeria Plc – Winner
Delivering Excellence in Corporate Social Responsibility
Sanofi-Aventis Nigeria Ltd
Courteville Business Solutions Plc
ISON Group – Winner
Best Workplace for Millenials
Poise Nigeria
Konga Online Shopping Ltd – Winner
Courteville Business Solutions Plc.
Segment Three: Bright Spots Awards
For the first time this year, we introduce a new award category called the "Bright Spots" award. These are organizations that are not in the limelight but are engaged with their employees, customers and communities in deep and authentic ways:
Sanofi-Aventis Nigeria Ltd
ISON Group
Courteville Business Solutions Plc
See Some Guests at 2016 Best Companies To Work for in Nigeria Awards Ceremony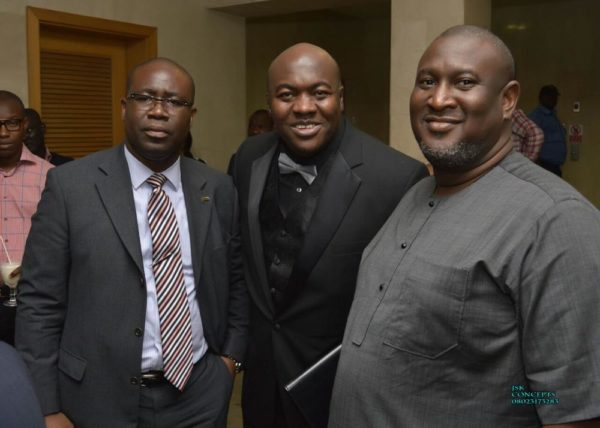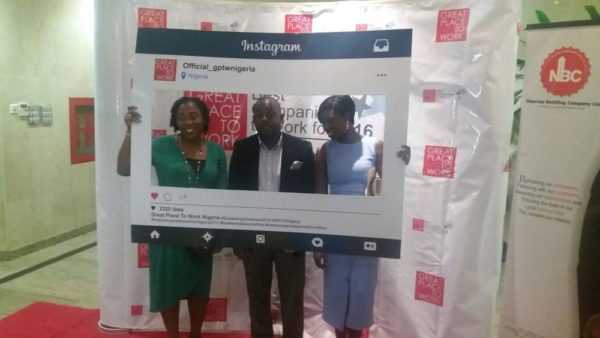 Congratulations to 2016 Best Companies to Work for in Nigeria, other winners and nominees. Great Place to Work believes that any company can become a Great Workplace and can further help improve the society, and it's our Mission to help them achieve that.
Take part in the Best Workplaces Programme and you'll get the combined benefits of our unique methodology and the chance for external recognition as a great employer, Contact us today to apply as 2017 Best Workplaces Program is now open.
Click
here
to apply.
__________________________________________________________________
Sponsored Content