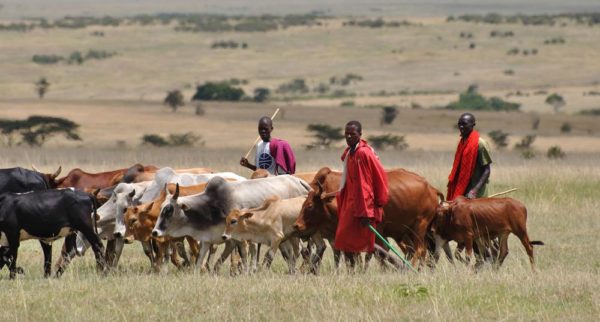 The Federal Government on Tuesday reaffirmed its plans to establish cattle ranches as lasting solution to the frequent clashes between herdsmen and farmers in Nigeria.
Minister of State, Agriculture, Heineken Lokpobiri spoke at a one-day public hearing on a motion: "Tackling the Perennial Conflicts between farmers and cattle herdsmen".
The event, which was organised by the Senate Committee on Agriculture and Senate Committee on National Security and Intelligence, sought to proffer solutions to the frequent clashes.
Lokpobiri, who represented the Minister of Agriculture Audu Ogbe, said that the constant problem between the Fulani herdsmen and communities was as a result of climate change resulting from global warming and desertification.
He explained that these herdsmen had no option than to migrate southwards to find pastures for their animals, which now faced starvation in the North.
Lokpobiri said that nomadic cattle rearing had become obsolete and this was why ranches were a necessity to provide adequate food to the cattle and forestall unnecessary clashes.
He said that with ranches, the livestock would be healthier, more productive, while the herdsmen would avoid unnecessary attacks.
The minister also noted that there is a huge market and opportunity in the diary industry, adding that cattle merchants could tap into the opportunity by embracing modern rearing methods.
"There is this huge opportunity in this sector. For milk powder alone we spend 1.3 billion dollars; for dairy products, milk products, we spend as much as 5 billion dollars a year," he said.
However, the herdsmen, under the Miyetti Allah Cattle Breeders Association of Nigeria, rejected the proposal of the government to establish cattle ranches but insisted on having grazing reserves and routes.
The National Legal Adviser of the body, Bello Tukur, said that what they wanted was the establishment of grazing reserves and routes across the country.
Tukur said some of the herdsmen already established ranches in their various areas of operations and there was no need for government to do same.