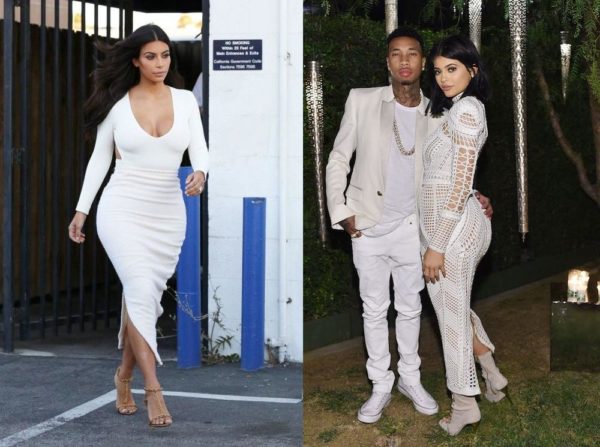 In a clip from an upcoming episode of "Keeping Up with the Kardashians" Kim Kardashian talks about a phone call she had with her brother, Rob, who is now engaged and expecting a child with Tyga's ex, Blac Chyna. Kim and Blac Chyna used to be good friends before Tyga broke up with Blac Chyna to date Kim's then 17-year-old sister, Kylie.
Kim tells Kourtney and Khloe about the awkward phone call with Rob, who tried to put Chyna on the phone to speak to Kim and it seems like they haven't spoke since the whole Kylie/Tyga thing. Kim told her sisters that she froze when she heard her former friend's voice.
So I called Rob and he said that Chyna wants to talk to me and you know I just told him that I'll talk to her when I'm ready," Kim explains. "And so he put me on speaker and then he was like, 'Oh Kim, Chyna's in the room, I just wanted to tell you so you didn't think I was alone.'"
She then heard Blac Chyna say "hi" in the background but Kim "didn't say anything" because she "froze."
"I understand that Kylie dating Tyga completely broke Chyna's heart," Kim said. "I feel for her in that situation. Was it uncomfortable for me when Kylie and Tyga started to date? Absolutely. Because Chyna was my friend, but I had no choice but to take my sister's side — that's my sister."
You can watch the clip here.