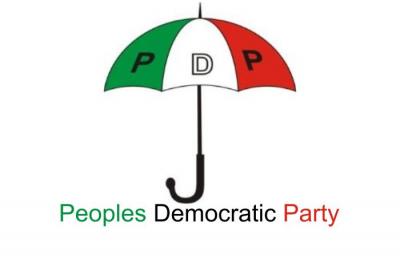 The Peoples' Democratic Party (PDP) has suspended its South West zonal congress scheduled for May 14th, in line with the order of a Federal High Court in Lagos.
The National Secretary of the party, Professor Adewale Oladipo stated this while addressing newsmen on Friday in Abuja.
Oladipo said that the South West re-elected Zonal Secretary of PDP, Gbenga Otemolu, had approached the court urging it to stop the congress, arguing that the current executives in the zone were yet to complete their tenure.
He said that Otemolu went to court on behalf of his colleagues, insisting that they were elected in 2014, and that their four years tenure as specified in the party's Constitution, would come to an end in 2018.
"We are in receipt of an order from the Federal High Court in Lagos which had ordered us to put a stop to the exercise, pending when the case filed is heard and resolved.

I, as the National Secretary of the party, and Adewole Adeyanju, the National Auditor, who are the two representatives of the zone, want to tell you that the party has decided to abide by the order," Oladipo said.
He added that the Independent National Electoral Commission (INEC) was also a defendant in the suit, as the commission was empowered by the law to supervise such congress.
Oladipo however said that the order would not affect the party's National Convention scheduled for May 21st.
He explained that national delegates for the national convention were already elected during the party's ward, Local Government, and States' congresses already concluded in most states.