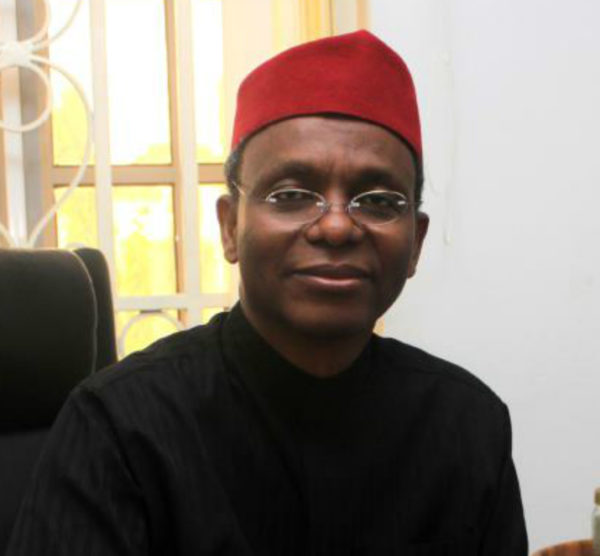 Governor Nasir el-Rufai of Kaduna State on Friday urged employers not to reject corps members posted to serve in their organisations.
el-Rufai spoke during the passing out parade of the 2016 Batch A (Stream I) Corps members in Kaduna.
He said that one of the challenges faced by corps members, who are alien to their places of primary assignment, was outright rejection by their intended employers, including government establishments.
el-Rufai, who was represented by the Director, NGO/NYSC, Ministry of Youth and Sports, Jonah Gandu, assured corps members of a conducive environment and their security in any part of the state.
"All employers of corps labour in the state are encouraged to accept corps members posted to them and make them comfortable. I want to assure you of your security. You are safe in any part of the state that you are posted to serve. Government will continue to recognise and reward those of you who perform excellently at the end of the service year. Let me also reiterate that Kaduna State Government will continue to give the scheme maximum support towards the attainment of its objectives," he said.
The governor urged corps members to take advantage of every opportunity that would come their way during the service year.
"You must endeavour to utilize the opportunity which the NYSC has provided through the skills acquisition and entrepreneurial training, to improve your lives,"  he said.
In his remark, the Kaduna State Coordinator of the scheme, Mohammed Momoh, said that 65 per cent of the corps members had been posted to serve in rural areas where their services were needed most.
He said that this was in conformity with the age-long posting policy, noting that it would effectively position them to contribute to national development.
Mohammed told the corps members to identify areas of need in their respective host communities and mobilise the people to overcome such challenges.
The coordinator also urged them to key into the Kaduna government's developmental programme and contribute their quota in its implementation at the grassroots.
He thanked the state government, security agencies, corps employers and others who contributed to the success of the orientation exercise in the state for their support.