#ProgressWithJoy: Richard Mofe-Damijo says a Nostalgic Goodbye to Scotland after an Amazing 5 Days
Today is the last day here in Scotland and I woke up feeling unsure if I wanted to leave or stay back and soak in more of Scotland and her rich culture. We had the pleasure of visiting Royal Lochnagar, a small, traditional distillery which is so traditional it doesn't even have a computer.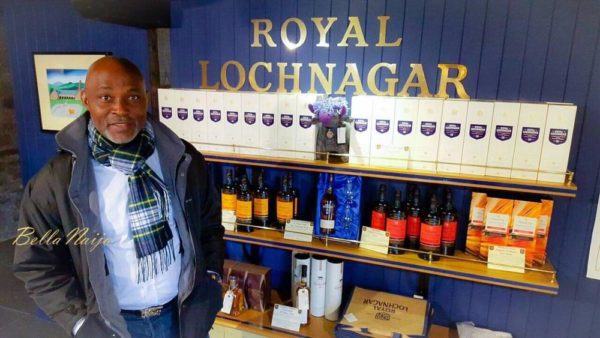 Will I miss my time here? Absolutely. It's been an awesome 5 days. 5 days of fun, education, entertainment, enlightenment and every joyous feeling in between. In my 5 days here, I learned to drink whisky right but truth is, I did not only learn how to drink whisky the right way I got an education enough to start a bootleg factory in my backyard – lol -. I learned do the Highland Fling dance and the Wife Swap. No we didn't swap any wives it was just a dance – lol. I visited the Edinburgh Castle which is over 2000 years old and I had the pleasure of experiencing what living in a real castle is like. I made new friends and reconnected with some old acquaintances.
Most importantly I have been inspired by the story of one man-Johnnie Walker- who braved it all, took one step and conquered the world.
I will miss Drummiur castle although I had to wait for the bell to peal before going for dinner. Echoes of my boarding house days.
It has been a fulfilling 5 days and  Diageo must remember to hook me up for my 70th birthday turn up in Scotland at the Drummiur castle.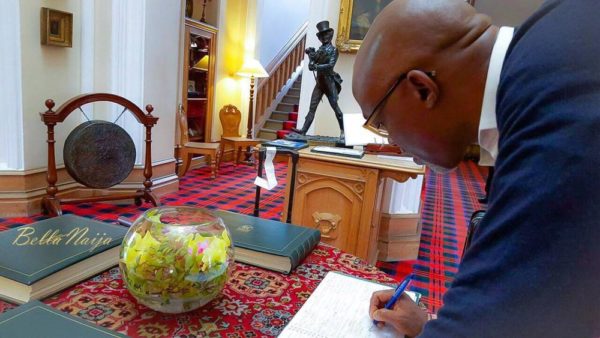 Before I go, let me once again encourage you to stay in your lane and keep walking. #ProgressWithJoy