Hi guys, still Richard Mofe-Damijo here. Wanna here more about my exciting #ProgressWithJoy trip?
Okay guys so yesterday we went to the Cardhu Distillery – the home of Johnnie Walker and was it an inspiration to behold? Absolutely!
I don't know if it's just me or does whisky really taste different in Cardhu and probably the whole of Scotland? Well maybe it tips on how whisky should be drank.
This Warri boy from the waterside would usually pour some whisky into a glass and in one swoosh throw it back, bottoms up and I'm done and it still "tastes like whisky" or so I thought. But here the ceremony of doing sips of water then the nosing (smelling), swirling and finally drinking the whisky makes the flavours explode in your mouth and trigger your imagination. In just one swig your taste buds come alive and experience the smokiness, the fruitiness and honey taste of the drink.
A burst of flavours that in 2 breaths make you smell apples, plums, almonds, vanilla, greens and a lot more.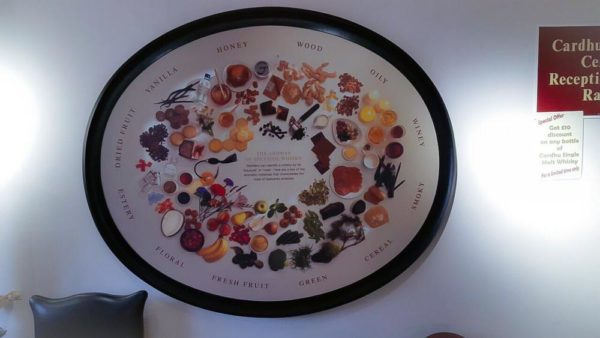 So far the tours, the sights and the entire learning process has continued to inspire me and I hope I in turn inspire you all to #ProgressWithJoy.
**
Our evening activities were just as exciting.
About the "Skirt" (Kilt) and dinner fit for royalty, yeah, the pictures are everywhere, I know – but you haven't seen a lot of the pictures, trust me… and what about the videos of me getting dance lessons and actually dancing in my kilt? Ah ha, now I have your attention, lol. You can't wait to see that right? You will but first let me let you in on how it all started.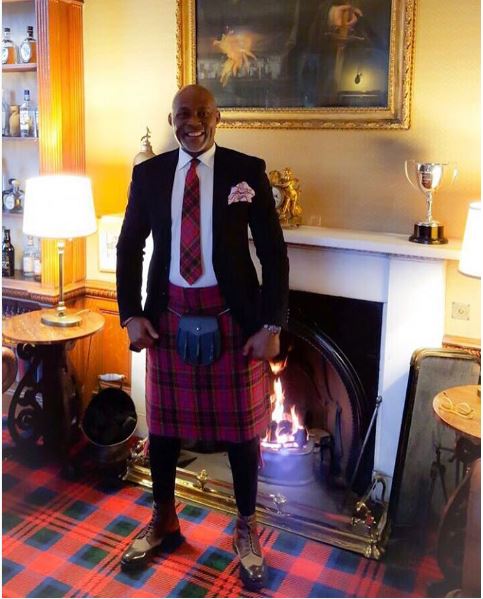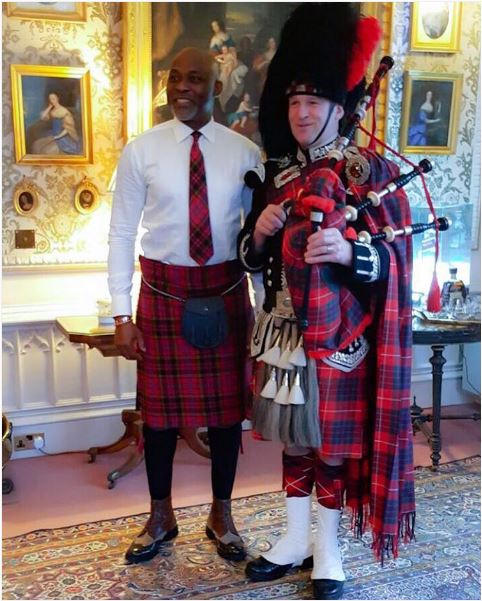 So after the trip to Cardhu distillery, we returned to our beautiful outfits waiting for us at the castle. It was such a joy for me to "slip" into the kilt and head out to dinner. We were greeted with fanfare by the bag pipes and dinner? It was super lush. We were entertained by the dancers and then we took some dance lessons ourselves.
It was a joyous, exhilarating experience being able to not only enjoy but participate in the rich culture of the Scottish people.
It is my deep desire that some day Johnnie Walker would bring some of the Scottish to also savour our food, experience our culture and try on our traditional attire but whilst I wait for that I once again encourage you to #ProgressWithJoy.
Watch the clip of me dancing in my kilt below.
Be sure to keep up with my journey on @bellanaijaonline.