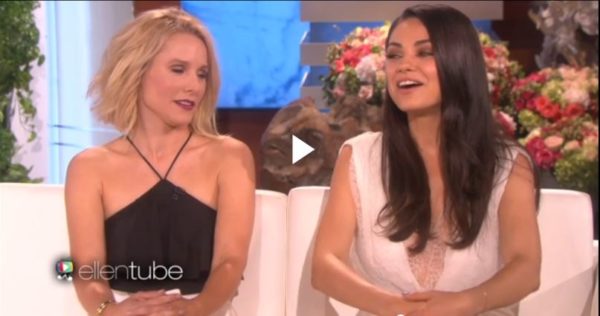 Stars of the upcoming movie – 'Bad Moms' – Mila Kunis and Kristen Bell chat about their movie on The Ellen Show.
During the interview, Ellen Degenres asked Mila if she and her husband, Ashton Kutcher were trying for a second child.
"Like am I having sex, Ellen?," Mila responded "How's the sex?," Kristen asked.  "Yeah. It's great," Mila continued, while giggling. "I feel like he would be a generous lover," Kristen added.
Mila and Kristen's husbands, Ashton and Dax Shepard, also surprised them on the show to play a game of "Never Have We Ever."
Watch the hilarious episodes here: