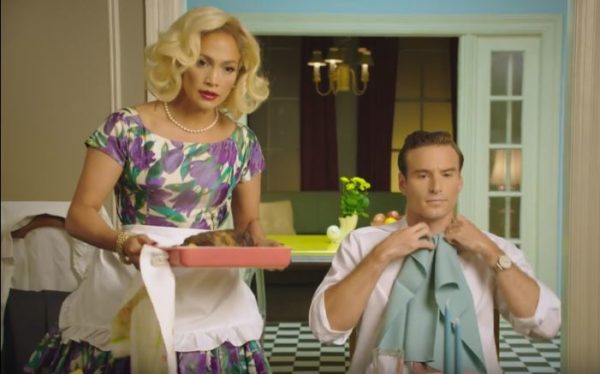 Jennifer Lopez throws it all the way back in the new video for her song "Ain't Your Mama"! Click here to listen.
She portrays several characters throughout the video from what appears to be different decades including the 1950s, 1960s, 1970s, 1980s, and present day!
The video was directed by Cameron Duddy.
Check it out!