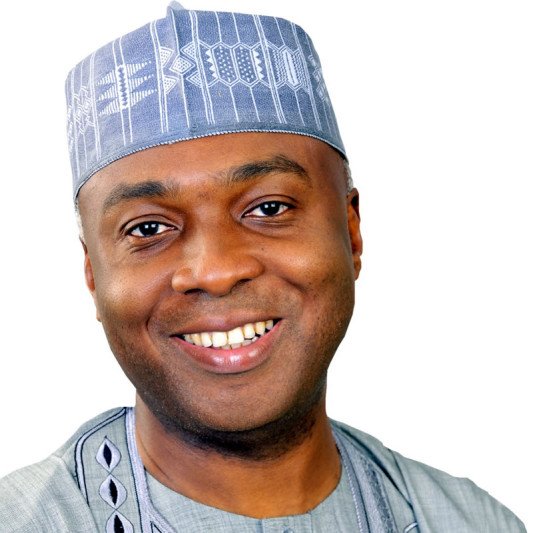 The Senate President, Bukola Saraki said on Friday that the signing of the appropriation bill into law showed that the legislative and executive arms could come together to work for the electorate.
He said this in his remark at the signing of the N6.06 trillion appropriation bill into law by President Muhammadu Buhari.
"We have shown again that, despite the challenges, we can come together again and work as a government in the interest of the people that put us here. We should look at the good sides and more as we forge ahead. The most important part in the signing is the implementation, to ensure it is to the benefit of Nigerians who waited," he said.
The Senate President added that the National Assembly would play its role to ensure that it flowed with the mood of the people and make sure that the budget would benefit the people. He reassured the President of the support of the National Assembly in ensuring that the policies of government were fully supported.
He described the budget signing as an important ceremony and that the National Assembly was happy to be part of it. He said the document had continued to maintain the thrust of ensuring that a minimum of 30 per cent went into capital projects and facilitate the President's policy on diversification for less reliance on oil revenue.
The Senate President noted that during the year, the events around budgets had "been very bumpy" all over the world.
He said that around the globe, the legislation on appropriation is the most important legislation, and that in all democracies, there had always been issues on passing budgets, policies and equity.
"As such, we thank God that we have been able to come to today, and that has been a great achievement on the part of everybody. In other countries, even in the U.S. that we copied, sometimes they close the government because they have not been able to achieve it. So, it is a great satisfaction that we are here and there has been effort on both sides, the executive and the legislative to commend those who worked behind the scene to make today happen," he said.
Speaking to President Buhari Saraki said, "Mr President, I think that a lot of officials and our officials lost some weight. Although it was not planned, but I think that it was a good thing as well as you, (President), have fitter officials here".
Speaking with State House correspondents later, Saraki reiterated that the passing of the appropriation bill was usually the most difficult legislation.