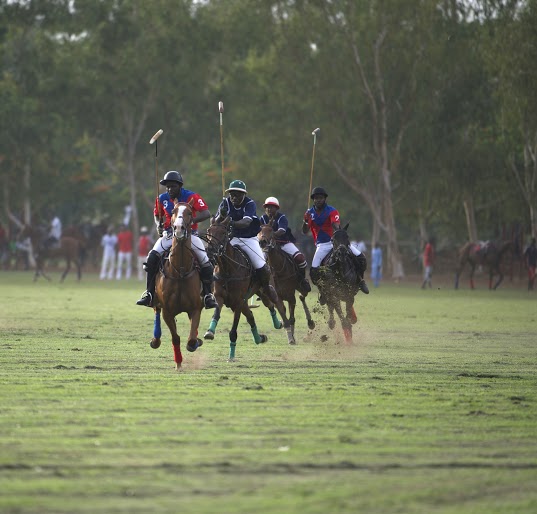 The first week of the 2016 Access Bank UNICEF Charity Shield Polo Tournament has come and gone with great success with Iyatu Farms clinching the UNICEF Cup and BUA claiming the Argentinean Ambassador's Cup.
But it wasn't all about polo this past week; Fifth Chukker and Access Bank in partnership with UNICEF hosted Children's Day with 150 children in grand style. They invited five schools which can be classified as privileged to join children from Maraban Jos Government Primary School which are classified as underprivileged receiving support from UNICEF. The day was a day to remember for all involved, with bouncing castles, horse riding, tennis, face painting, arts & crafts, dancing, basketball and a delicious lunch ending with a presentation in line with UNICEF's theme this year ENVAC – End Violence Against Children.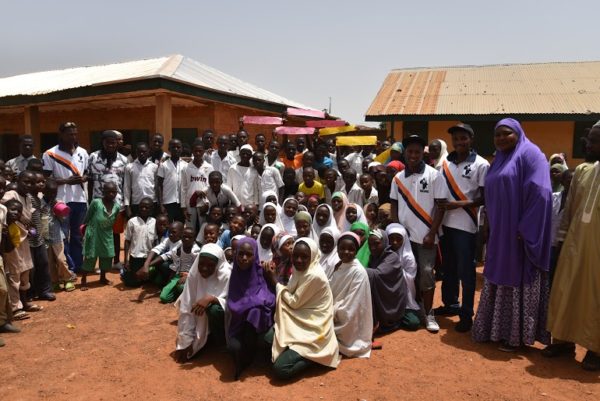 Adding to the philanthropic drive of the tournament were the only non-Nigerian team in the 15-team UNICEF Cup; called SA Poloafrica all of whom are underprivileged black boys from the poor rural areas of South Africa – Sponsored by the South African Tourism Board.
The tournament assumed more glamour and was spiced up as diplomats floored the event on its first weekend. They include the British High Commissioner, the Argentinean, Ecuadorian, Spanish, Italian and Polish and Danish Ambassadors, who were all thrilled by the top-class facilities by the Fifth Chukker Polo & Country Club Resort.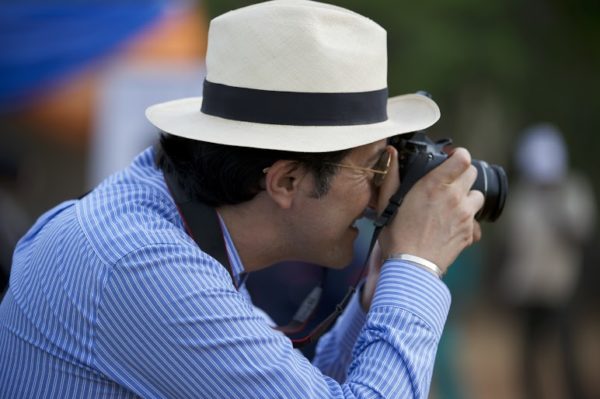 The British High Commissioner to Nigeria, Paul Arkwright described the Fifth Chukker Resort as a great place.
"I have been to Kaduna twice in my eight months as the British High Commissioner but this is my first visit to the Fifth Chukker and its a great place and wonderful place. Its well planned and it should be a pride of Nigeria, " he said.
Arkwright also thumbed up the partnership between Access bank and UNICEF declaring that they are working for a great course for humanity.
The Italian Ambassador Fulvio Rustico, was equally marveled at the serenity of the Fifth Chukker Resort as he urged Nigeria to invest in tourism to boost its economy.
On his part, an impressed Polish Ambassador to Nigeria, Andrzej Dycha declared: "I will like more foreigners especially those like me that are from Abuja which is not too far from here to come and spend some of their weekends at the Fifth Chukker.
"The fact that about ten of us (Ambassadors) are here together shows that security has improved. This is a wonderful facility and the serenity is so amazing."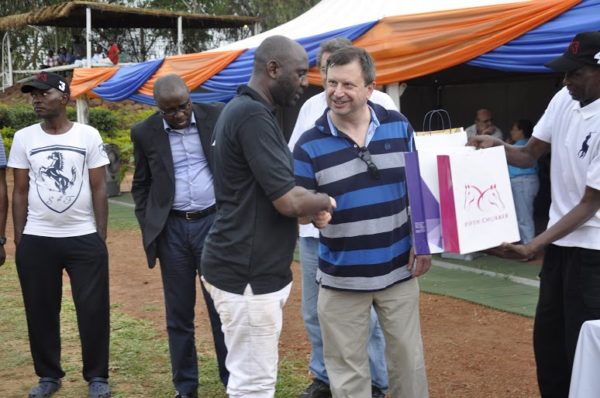 The action continued from Wednesday June 1 to Sunday June 5, 2016 with Nigerian polo stars like Adamu Atta (+3), Babangida Hassan (+3), Bashir Dantata (+3), Malik Badamasi (+3), Idris Badamasi (+3) and Jamilu Mohammed (+3) mixing in action with international pros from Argentina among who are Manuel Crespo (+7), Julio Nowillo Astrada (+7), Diego White(+6) and Santiago Cernadas (+6). South African pros Leroux Hendrix (+5) and Tom De Bruin (+7) are also making an appearance for what promises to be an exciting galloping explosion in the Access Bank Cup (Medium Goal) and the Charity Shield (High Goal)
It is the first in the series that will climax in Europe with the Access Bank Charity Shield Polo Day at the prestigious Guards Polo Club in London in July.
Title Sponsors of the event is Access Bank with the rest being Team Sponsor South African Tourism Board Product Sponsors Nigerian Breweries, Veuve Cliquot, Ashton Wells, Da Viva Fabrics and Dangote. Prize Sponsors include Emirates Airways and Wakanow. Children's Day Sponsors were Peugeot Nigeria and Farm Pride. Event Sponsors: Broadband Communication Network and WAPIC. Media Sponsor: Studio 24
For more information on the 2016 Access Bank UNICEF Charity Shield Polo Tournament please visit www.fifthchukker.com | Facebook – Fifth Chukker | Instagram – Fifth Chukker | Twitter – Fifth Chukker | SnapChat – Fifth Chukker
Check out some photos from the event:
****
From The Stables…
To the Field…
Everyone had Fun..
Including the Kids…
Hope to see you this week!
_______________________________________________________________
Sponsored Content