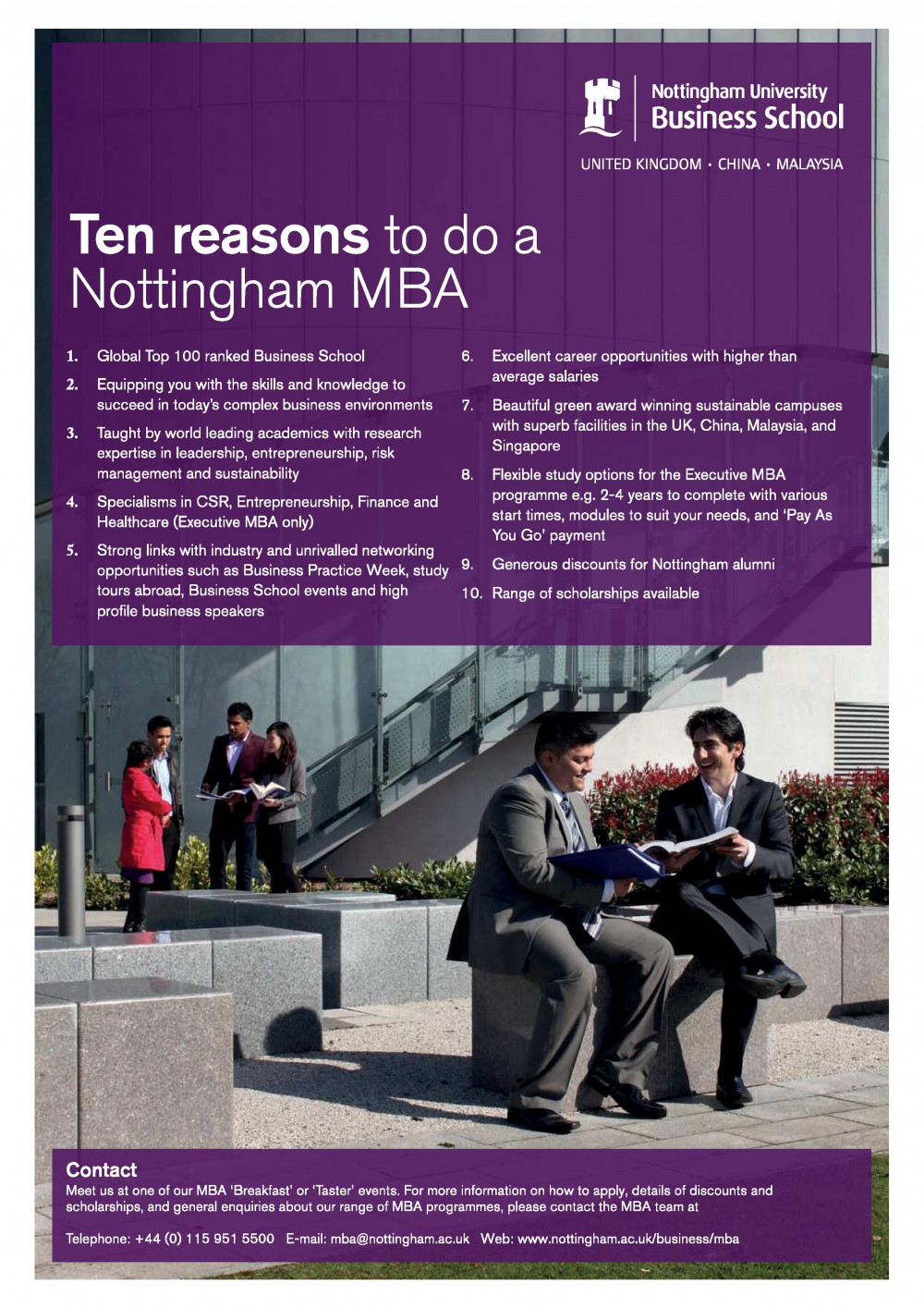 The Nottingham MBA is an advanced management course for ambitious people who aim to develop informed perspectives on business functions in a rapidly changing global environment.
Between a Full-time or an Executive MBA, you have the opportunity to study some modules in Singapore, Malaysia, China or USA.
You also have a wide range of pathways to focus your MBA on your career objectives (such as entrepreneurship, CSR, finance, & healthcare) the Nottingham MBA enables you to discover and grow your leadership potential.
Meet with University of Nottingham staff in Nigeria this week in Port Harcourt, Ibadan and Lagos to submit an application.
Call +2347063483498 for more details and to book an appointment.
PORT HARCOURT
Date: Wednesday, June 8th 2016
Time: 9AM – 2PM
Venue: Hotel Presidential, Port Harcourt
IBADAN
Date: Thursday, June 9th 2016
Time: 11AM – 3PM
Venue: BCIE Offices, Ibadan
Date: Friday, June 11th 2016
Time: 1PM – 2. 30PM
Venue: UKEAS Offices, Ibadan
LAGOS
Date: Saturday, June 11th 2016
Time: 10AM-  1PM (on appointment)
Venue: Victoria Island, Lagos
Date: Saturday, June 11th 2016
Time: 2PM – 5PM (on appointment)
Venue: Ikeja, Lagos
For more information also visit our website www.nottingham.ac.uk/go/nigeria
______________________________________________________________
Sponsored Content